The Artists of the Venice Biennale 2024
The exhibition by Pia Lindman, Vidha Saumya and Jenni-Juulia Wallinheimo-Heimonen will be shown at the Pavilion of Finland at the 60th International Art Exhibition – La Biennale di Venezia in 2024.

Find out more about the artists on this page.
Pia Lindman (b. 1965) explores the world of the subsensorial. After being poisoned by mercury, her nervous system was sensitised to micro-signals from within her body. These signals she transforms to images, melodies, words, and colours, allowing her to tune into atmospheres, toxicities and materiality in different spatial and social conditions.
A research fellow at Center for Advanced Visual Studies, MIT (2004–2007) she has shown, among others, at MoMA and MoMA PS1, New York; Haus der Kulturen der Welt in Berlin; KAI Art Center, Tallinn, Estonia; and Hayward Gallery Tours, UK. Lindman's art project "Nose Ears Eyes" was commissioned by the 32nd São Paulo Biennale in 2016.
Pia Lindman was the Professor of Environmental Art at Aalto University from 2013 to 2018, and has acted as a lecturer at the Yale University School of Art. She holds an MFA from Academy of Fine Arts, Helsinki, and received her second Master's degree at Massachusetts Institute of Technology, US, in 1999.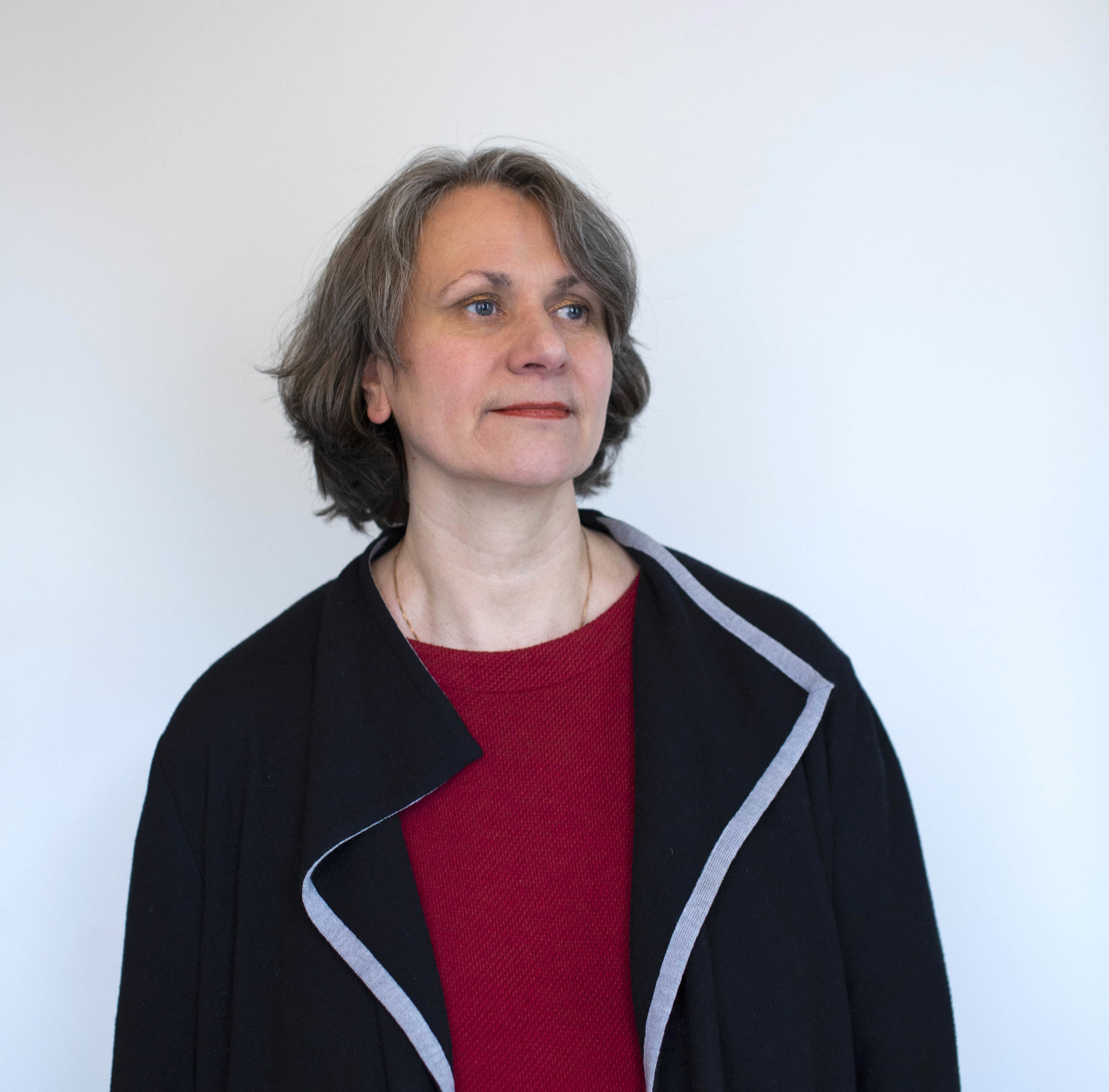 Vidha Saumya (b. 1984) weaves through notions of exile and utopia, questioning the normatives of aesthetics and socio-political ecologies. Through acrid humour, haptic textures, and arduous workwomanship, her poems, drawings, photographs, videos, books, embroidery, sculptures, culinary interventions, and digital artefacts are at once accessible and intensely challenging. She is the co-founder and co-editor of NO NIIN Magazine and a founding member of the Museum of Impossible Forms.
Saumya's work has been exhibited in museums, institutions and galleries in Finland, including the Amos Rex Art Museum and the Museum of Technology, Helsinki; Vantaa Art Museum, as well as internationally at the Gallery of Contemporary Art, Slovenia; Vermont Studio Center, US; Galerie Mirchandani + Steinruecke and Gallery Ark, India; Alliance Française, Pakistan; Salts, Basel, Switzerland; and Chart Art Fair, Denmark.
She holds a MA in Visual Culture and Contemporary Art from Aalto University, Helsinki; a BFA in Drawing and Painting from Sir J. J. School of Art, Mumbai.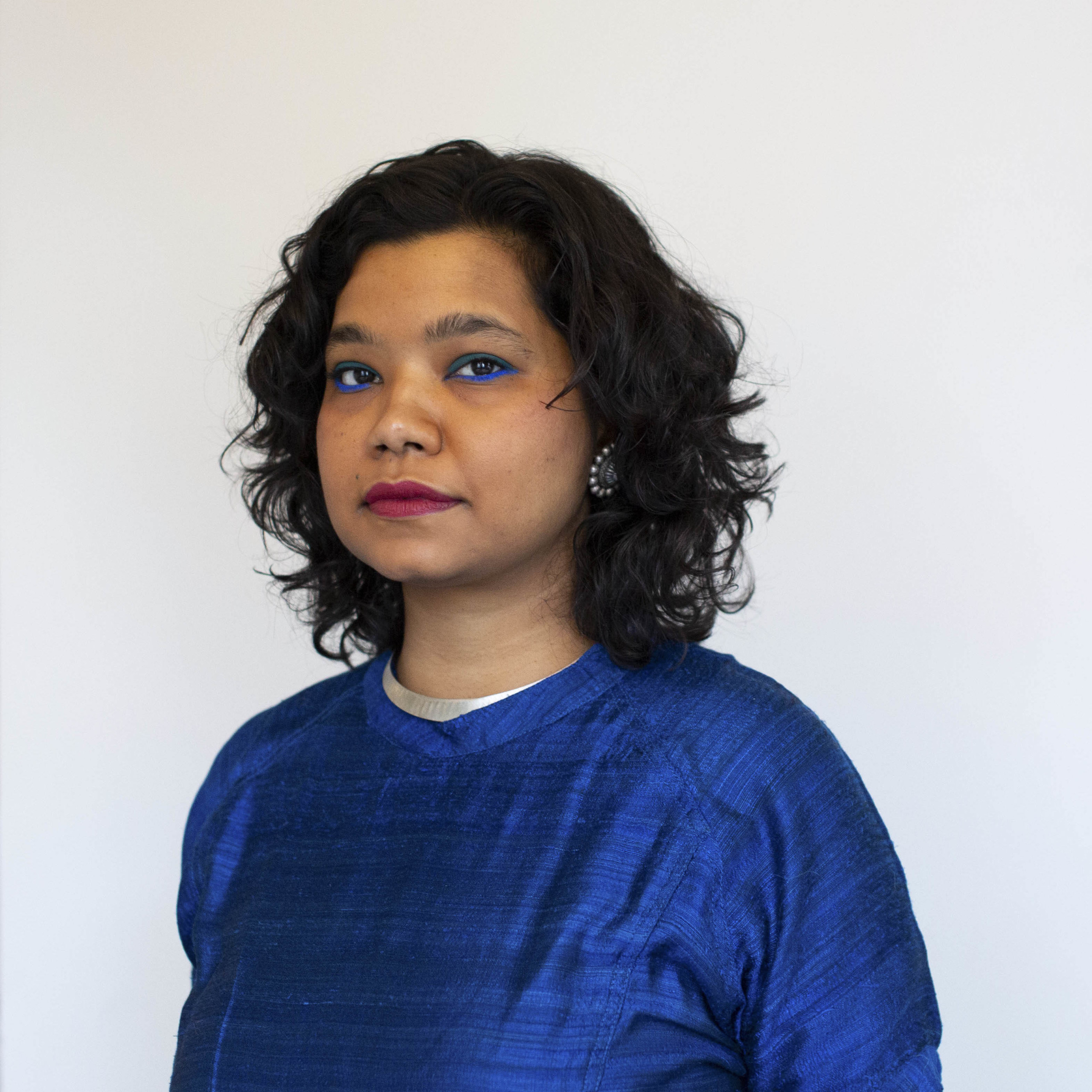 Jenni-Juulia Wallinheimo-Heimonen (b. 1974) is a multidisciplinary artist and disability activist whose work spans from sculpture and video to performance and activism within disability politics and policy. Her works deal with structural violence, discrimination framed as kindness and issues related to women with disabilities.
Wallinheimo-Heimonen has facilitated social art workshops in Finland, Bosnia-Herzegovina, Estonia and China and participated in exhibitions in Finland and abroad, including at HAM Helsinki Art Museum; IntegrART Festival, Switzerland; Dora Stern Gallery, US; Tallinn Kunsthalle, Estonia; and Nunnery Gallery, London. In 2022, Wallinheimo-Heimonen worked in the Harbourfront Centre Toronto artist residency as part of the Nordic Bridges programme; and participated in the 8th Biennial of Contemporary Art Fundación ONCE in Madrid.
Wallinheimo-Heimonen received the Finnish State Prize for Multidisciplinary Art in 2019. She holds a BA from Aalto University, School of Arts, Design and Architecture in Helsinki.