Frame is seeking candidates for two fellowships in 2023–2024; the Curating with Pasts fellowship hosted by the Queens Museum in New York City and Soils, organised with Van Abbemuseum in Eindhoven. The programme offers a stipend of 12 000 EUR for four months of working time. The deadline for applications is Sunday, August 13, 2023.
Frame Contemporary Art Finland is pleased to announce the second open call for Frame Curatorial Research Fellowship, a five-year programme between 2020–2024 for contemporary art curators. The programme explores new forms of research that renew curatorial and institutional working habits.
The second round of two fellowships is organised in collaboration with the Queens Museum in New York and Van Abbemuseum in Eindhoven, the Netherlands. We are seeking two candidates for 2023–2024 who are keen to develop the critical potential of curatorial research and rethink the purpose and value of research within institutions and society at large.
The Frame Curatorial Research Fellowships offer support for developing new curatorial research practices and cultivating active practices embedded in an organisational context. It explores what kind of curatorial research is needed in order to imagine new ways of presenting and mediating contemporary art and cultural production in forms inseparable from daily life, politics and the policies of artists and institutions.
Curating with Pasts at the Queens Museum
The Curating with Pasts fellowship hosted by Frame Contemporary Art Finland and the Queens Museum in New York City, looks into different cultural and geopolitical pasts as well as material realities as a point of departure for curatorial research and artistic imaginaries. The fellowship rethinks how historical shifts between the New York World Fairs' cultural exchange (1939–40 & 1964–65), Cold War dichotomies, and 90s globalisation can resonate with and inform artistic, curatorial and institutional practices today.
In the context of Frame, the fellowship looks into how contemporary art and art institutions' working contexts are bound to cultural and political imaginaries of the recent past, for example, Cold War dichotomies and 90s globalisation. How do material cultures and legacies of shifting from Cold War cultural exchange and solidarities to art as a global commodity continue to inform and shape understanding of the role of contemporary art and institutions? What can be learned and unlearned from these cultural imaginaries?
In the context of Queens Museum, the fellowship looks into the museum's history and context in relation to world fair archives and United Nations' first meetings. Founded in 1972, the Museum is located in the nation's most culturally diverse county, on the grounds of the 1939–1940 and 1964–1965 New York World's Fairs, and in a building that formerly housed the United Nations from 1946 to 1950.
Soils Fellowship at the Van Abbemuseum
The Soils Fellowship is hosted by Frame Contemporary Art Finland and Van Abbemuseum in Eindhoven, the Netherlands. It aims to understand how art institutions and curatorial practice can position themselves better within their immediate environments and move beyond the classical binaries of the local and the international, the city and the village, the grounded and the global. It seeks to build coalitions and focus awareness on relations between histories, places and people as a part of the process of making and presenting art.
Art institutions operating in Western European public contexts and funding are bound to managerial and legislative structures that are designed to strengthen liberal democracy and the capitalist understanding of freedom focused on the individual consumer. Precisely these supposedly universal values are under question from environmental to social movements.
Within the context of Frame, the fellowship aims to understand how art institutions and curatorial practice can learn from their immediate nature-cultural environment and how far they can go to change their mission and vision. The fellowship will critically investigate how curatorial and institutional work can co-create space for new forms of representing art, programming and institution-making. It looks into art institutions' capacity to develop collaborative working models across institutions, artist collectives and multiple constituents.
In the context of the Van Abbemuseum, the Soils Fellowship is focused on a long-term research and exhibition project that will have its Dutch public presentation starting in June 2024. The project is a collaboration with TarraWarra Museum of Art in Healesville (exhibition opening in August 2023), Australia and Struggles for Sovereignty based in Yogyakarta, Indonesia (festival opening in 2025).
The project involves working with artists and activists based in the three states and often coming from or working with indigenous, Aboriginal and locally grounded communities. It seeks to build a thoughtful relationship between art institutions and their immediate agriculture and rural surroundings while comparing local situations and building coalitions. The exhibition in Van Abbemuseum will also include contributions from Mexico and Columbia working in collaboration with Dutch artists and the museum. The selected fellow will work with the curators and constituency organiser of the Soils project and will support and contribute to the development of the content and delivery of the project between November 2023 and June 2024. The fellow will have easy access to interview the participants, artists and curators to complete their research. Competence in the Dutch, Spanish and/or Indonesian languages is an advantage.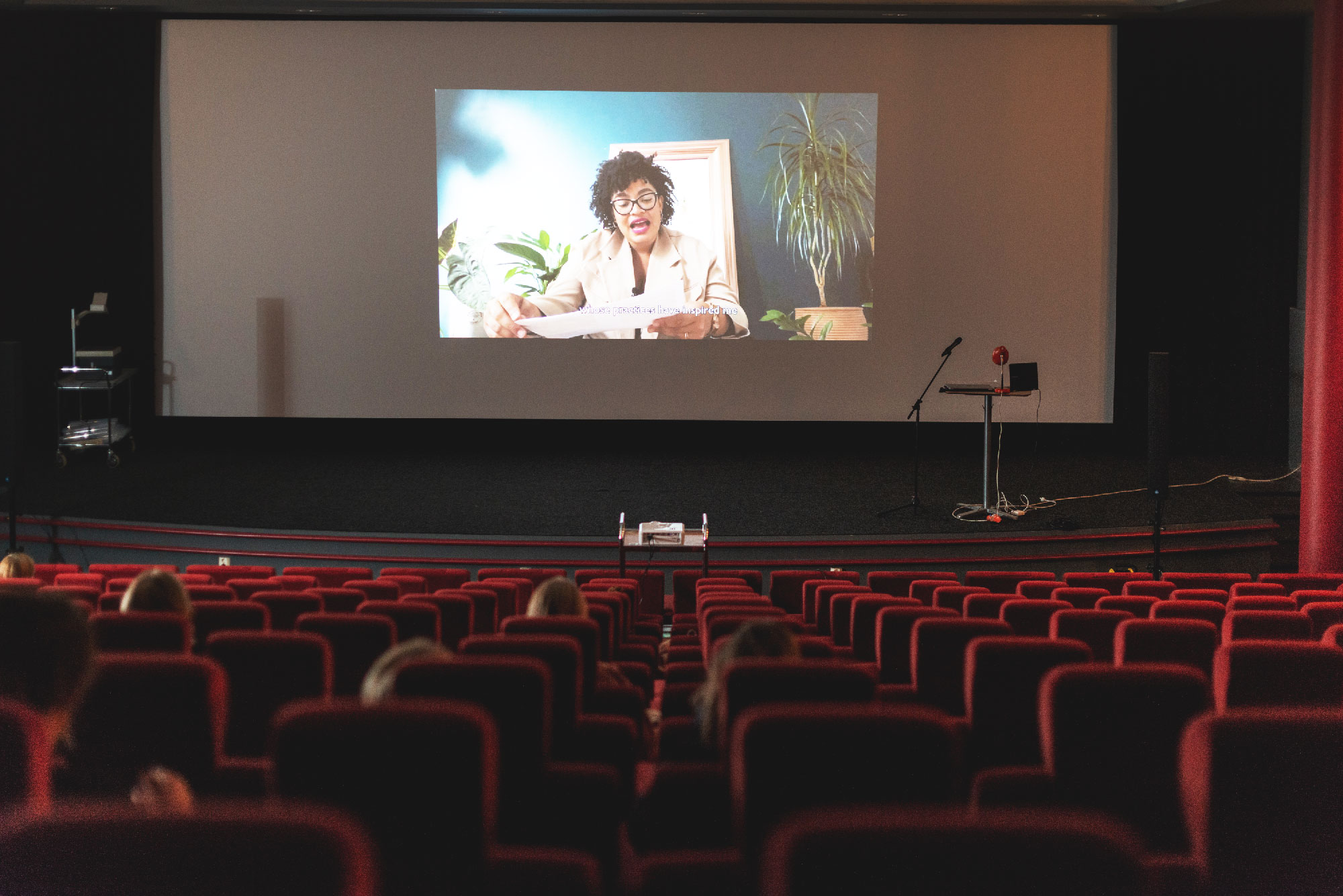 The Fellowships include
Support for the research and introduction to the partners' contexts 

12 000 EUR working grant for 4 months for each fellow between Autumn 2023 and Spring 2024

Two to three research visits hosted by Frame and the collaborating partner 

Small production budget to present the research, in the form of e.g. seminar, talk or text
Fellows selected for the programme will have the opportunity to dive into curatorial research in an institutional environment comprising Frame, its international partners, and various associates including artists, researchers, other practitioners, and institutional actors.
Frame Curatorial Research Fellowship can be applied to everyone from anywhere in the world whose practice and interests connect to the frameworks of the fellowships. Applicants do not need an institutionalised curatorial background, working position or education. 
We welcome applicants of all ages, genders and linguistic, cultural and other minorities. If you belong to any of these groups, feel free to indicate this in your application. Fellowships are open to individuals with different disabilities and neuro-divergences. Please indicate in the motivation letter if you need any special assistance or conditions for participating in the programme. We treat all information you provide confidentially. 
Please apply for the Fellowship by sending your application to applications@frame-finland.fi,  latest on Sunday, August 13, 2023. The application should include the following: 
Preliminary research plan with a motivation letter (a maximum of 1 page long). Please indicate clearly which fellowship you are interested in.

CV and introduction to earlier (curatorial) work and research.
After the representatives from Frame and partnering institutions have evaluated the applications there will be a round of interviews for shortlisted candidates. We aim to organize the interviews and do the final selection of the fellows in September 2023.
Frame Curatorial Research Fellowships offer an opportunity to bolster and develop further the critical potential of curatorial research and rethink the purpose and value of research within institutions and society at large. It is about energising new connections between artistic practices, institutions and research beyond the dichotomy of utilitarian value and autonomy.
The fellowships also provide an opportunity to re-think what the internationality and mobility of curatorial research can mean in the future. Are there new ways in which travelling, physical mobility and being present in certain geographical contexts can support socially and ecologically sustainable research practices?
The programme seeks new forms of research that can renew curatorial and institutional working habits and introduce new ideological frameworks for sustainable international mobility within the curatorial research field. It also aims to embed new forms of ethical curatorial thinking into the daily routines and actions of art organisations and foster new connections within curatorial research, artistic practice, and institutions to reimagine the role of a wide new range of curatorial knowledge within the field of contemporary art. Similarly, it is an opportunity to build new shared futures and alliances between institutions and individuals.
Between 2020–2023 the programme has hosted two fellows, Ama Josephine Budge and Nikolay Smirnov, with partners Casco Art Institute, the Netherlands and EVA International, Ireland.
The programme is generously supported by the Kone Foundation. 
Contact for more information:
Jussi Koitela
Head of Programme, Frame Contemporary Art Finland
jussi.koitela@frame-finland.fi
+358 50 471 7711
Frame Contemporary Art Finland is an advocate for Finnish contemporary art. Frame supports international initiatives, facilitates professional partnerships, and encourages critical development of the field through grants, visitor programmes and curator residencies, seminars and talks, exhibition collaborations and network platforms. Frame commissions Finland's participation in the Venice Biennale.
The Queens Museum is known for outstanding contemporary art exhibitions and nationally- and internationally-recognized community engagement programs that continue to become participatory, connecting with and informed by artists and audiences of all ages and abilities. Founded in 1972 on the ground of the 1939–1940 and 1964–65 New York World's Fairs, Flushing Meadows Corona Park, Queens Museum is dedicated to presenting high-quality arts and educational programming for the people of New York, particularly the residents of Queens, a uniquely diverse ethnic, cultural, and international community. The Museum's work honours the history of our site and the diversity of our communities through a wide-ranging and integrated program of exhibitions, educational initiatives, and public events.
Van Abbemuseum, founded in 1936, is one of the first public museums for contemporary art to be established in Europe. It has an extensive art collection of Western modernism and has refocused its activities in recent years on the relation between art and social change with a wider cultural focus. The museum has an experimental approach toward art's role in society. Openness, hospitality and knowledge exchange are important to us. We challenge ourselves and our visitors to think about art and its place in the world, covering a range of subjects, including the role of the collection as a cultural 'memory' and the museum as a public site. International collaboration and exchange have made the Van Abbemuseum a place for creative cross-fertilisation and a source of surprise, inspiration and imagination for its visitors and participants.