Advocacy
On this page you will find information about Frame's advocacy work and visual arts sector's objectives for policy makers. You may contact us if you need information about the visual arts field in Finland.
Visual arts field in Finland
The Finnish visual arts sector employs a large number of creative professionals: artists, curators, as well as art professionals in galleries, art museums, artist associations and other visual arts organisations. In Finland the public loves the visual arts: almost 5 million visits are made to visual arts exhibitions and events every year.
The Finnish visual arts scene is exceptionally broad: we have nearly 70 art museums, more than 120 art galleries and 40 visual art events all over Finland.
Funding gap
Published already in 2009, the report Päin näköä! Visuaalisten alojen taidepoliittinen ohjelma underlined that funding for the visual arts in Finland is low compared to other art forms.
For the last couple of years, studies by the Cultural Policy Research Centre Cupore have been sending a similar message: the public funding for visual arts is only 1 % (15,6 MEUR) of total state funding for arts and culture. Even when including art museums, the visual arts funding forms less than 4 % of the state cultural budget.
We call this the visual arts funding gap.
Our aim to strengthen the public funding and thus the visual arts field in Finland is supported by the annual statistics we provide on visual arts in Finland. We know that the number of visual arts visitors is close to five million every year, making it something that is truly close to the hearts of audiences in Finland. So why isn't the vast public interest and appreciation reflected in the public funding? Below you can read more about our goals for the policy makers.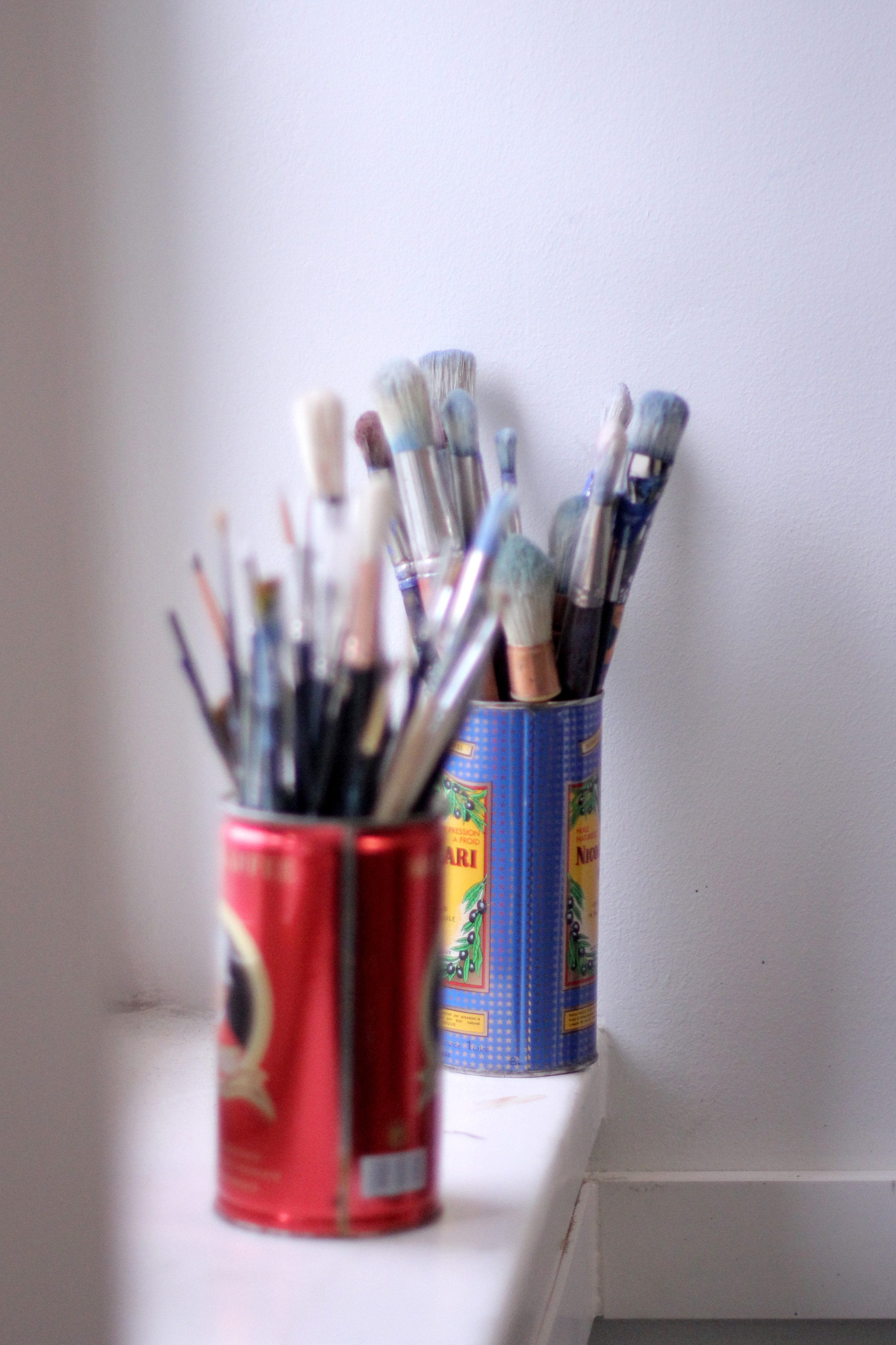 Frame's goals for the government programme 2023–2027
Frame Contemporary Art Finland promotes the joint goals of the visual arts together with the Artists' Association of Finland and the copyright organisation Kuvasto. Our Government Programme Objectives 2023–2027 aim to lift the visual arts sector out of the funding gap.
Our government programme objectives for 2023–2027 argue that for the visual arts sector to be treated equally in the public funding, the funding for visual arts needs to be increased by a total of EUR 15 million. The additional funding would strengthen accessibility and promote employment in the visual arts. It would bring art for audiences all over the country, support and employment for the professionals – e.g. artists and organisations – in the sector as well as investments to sales, marketing and digital operations in the visual arts.
1. Funding for arts and culture should gradually be raised to two percent of the state budget
The financing of art in Finland lags behind the average level in Europe. This hinders the development of the sector, the creation of jobs and generating income through commercial operating models.
The funding for arts and culture in the state budget must be increased to 1% in the next government term and then gradually to 2%, so that a sector that employs a growing number of people can flourish. The predictability and level of culture funding must be guaranteed over government terms.
2. Funding for visual arts is lagging and needs to be increased
Funding for visual arts must be increased on an equal footing with other art forms. Additional funding would improve the accessibility of visual arts and create job opportunities in the visual arts sector. For the visual arts sector to have an equal status in terms of public funding, the funding for visual arts needs to be increased by a total of EUR 15 million.
3. Investments should be made in visual arts communities
Funding for visual arts organisations, such as galleries and artists' associations operating in different parts of the country, should be increased by EUR 3 million.
Increasing organisational funding would create job opportunities for visual arts professionals, bring art available for audiences and enhance regional attractiveness. Investments in operations such as sales, marketing and digitalisation would create commercial opportunities for the visual arts sector and make it a stronger part of the creative economy.
4. Support for international activities of Finnish contemporary art
The Finnish contemporary art is of high-quality and has gained strong international interest. Supporting international activities promotes the visibility of Finnish contemporary art as well as sales and work opportunities for artists abroad.
The international operations of Finnish contemporary art should be promoted by supporting organisations involved in international art fairs and exhibitions. Increasing the support for artists' residency activities and mobility of contemporary art professionals in Finland and abroad is equally important.