Partnerships
The Venice Biennale (La Biennale di Venezia) is the first and most important biennial of contemporary art and an exciting place for collaboration. Become our partner at the biennial!
Frame Contemporary Art Finland commissions and produces Finland's exhibition at the Venice Biennale. The biennale, founded in 1895 and held biannually, is one of the most important international forums for presenting contemporary art. The two pavilions of Finland – national Alvar Aalto Pavilion and the Nordic Pavilion – are located in the heart of the historical biennale park, Giardini di Castello.
Finnish artists have participated in the biennale for more than a century. Elin Danielson-Gambogi participated in the main exhibition of 1899. Akseli Gallen-Kallela, Finnish painter known for his illustrations of the Finnish national epic Kalevala, had his own hall in the biennale in 1914. Officially Finland participated in the national selection of the biennale in 1954, when Wäinö Aaltonen and Tyko Sallinen presented their works at the biennale.
The national pavilion of Finland, designed by the renowned architect Alvar Aalto, was built in 1956, and the first exhibition in the pavilion presented works by Helene Schjerfbeck.
Finland is one of the countries to have its own pavilion in a prime location next to the Italian main exhibition pavilion in Giardini. The Finnish Alvar Aalto Pavilion offers a great opportunity to support and exhibit Finnish contemporary art.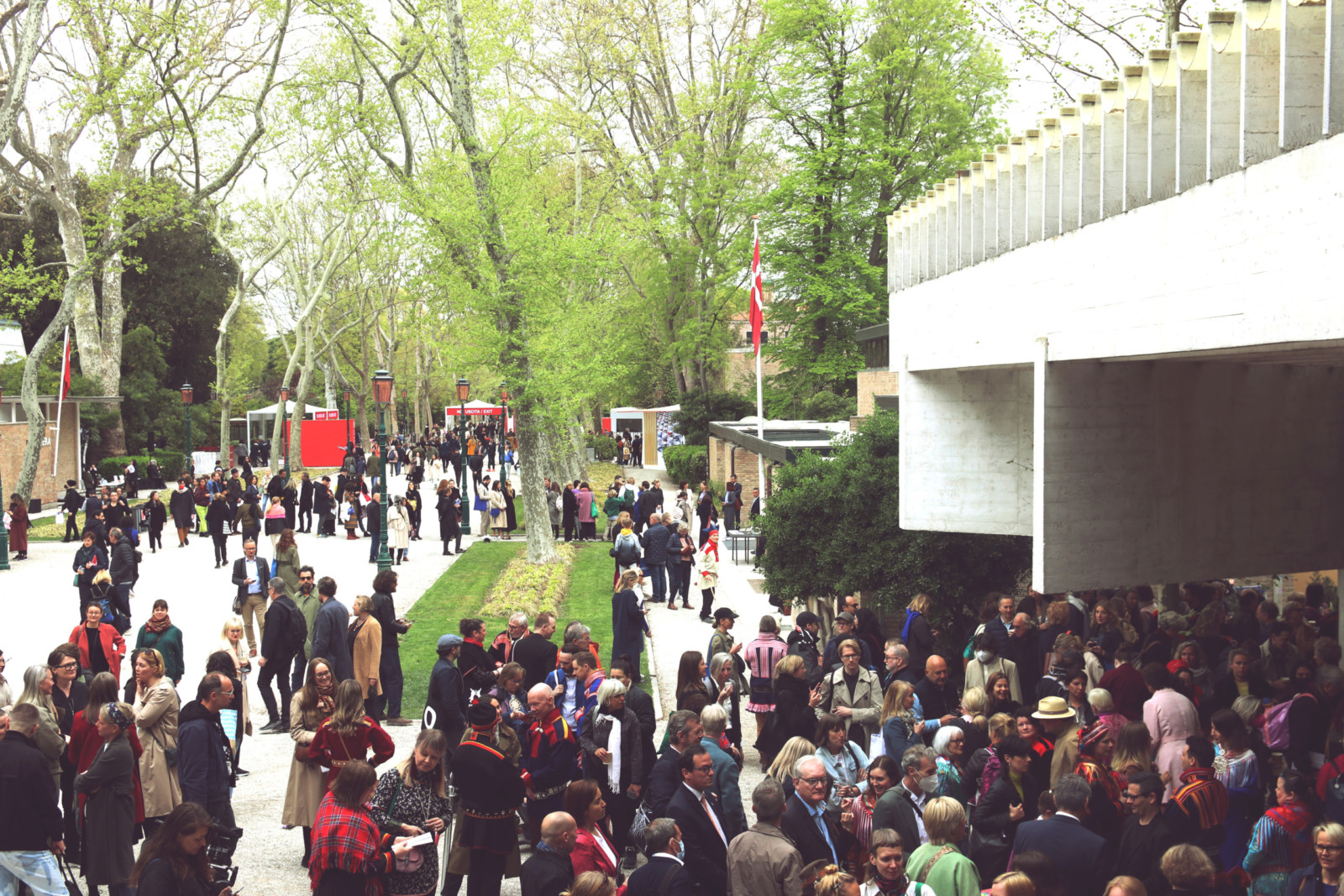 Over the years we have collaborated with numerous partners in Venice Biennale. Our partners have been e.g. Aalto University, Bukowskis, DB Schenker, Finnish Design Shop, EMMA – Espoo Museum of Modern Art, Helsinki Art Museum, Kiasma Museum of Contemporary Art, Serlachius Museums and Visit Finland / Business Finland. According to our partners, through our events in Venice they have gained valuable contacts and other benefits.
If you think we'd be a good partner for you, contact us anytime.
Raija Koli, Director
Rosa Kuosmanen, Head of Communications
contact details