Finland in Venice
The two pavilions of Finland – national Alvar Aalto Pavilion and the Nordic Pavilion – are located in the heart of the historical biennale park, Giardini di Castello.
The Venice Biennale, founded in 1895 and held biannually, is one of the most important international forums for presenting contemporary art.
Finnish artists have participated in the biennale for more than a century. Elin Danielson-Gambogi participated to the main exhibition in 1899. Akseli Gallen-Kallela, Finnish painter known for his illustrations of the Finnish national epic Kalevala, had his own hall in the biennale in 1914. Officially Finland participated in the national selection of the biennale in 1954, when Wäinö Aaltonen and Tyko Sallinen presented their works at the biennale.

The national pavilion of Finland, designed by the renowned architect Alvar Aalto, was built in 1956, and the first exhibition in the pavilion presented works by Helene Schjerfbeck. When the Nordic Pavilion was built in 1962, Finnish artists were exhibited in the Nordic Pavilion for Aalto pavilion being rented out to other countries, such as Iceland, Argentina and Portugal. In 2007 Finland returned to its own national pavilion with Maaria Wirkkala's exhibition Vietato Lo Sbarco – Landing Prohibited, and has been exhibiting there since.
In the current edition of the biennale in 2022, Finland presents Pilvi Takala's new video installation Close Watch. The exhibition is curated by Christina Li.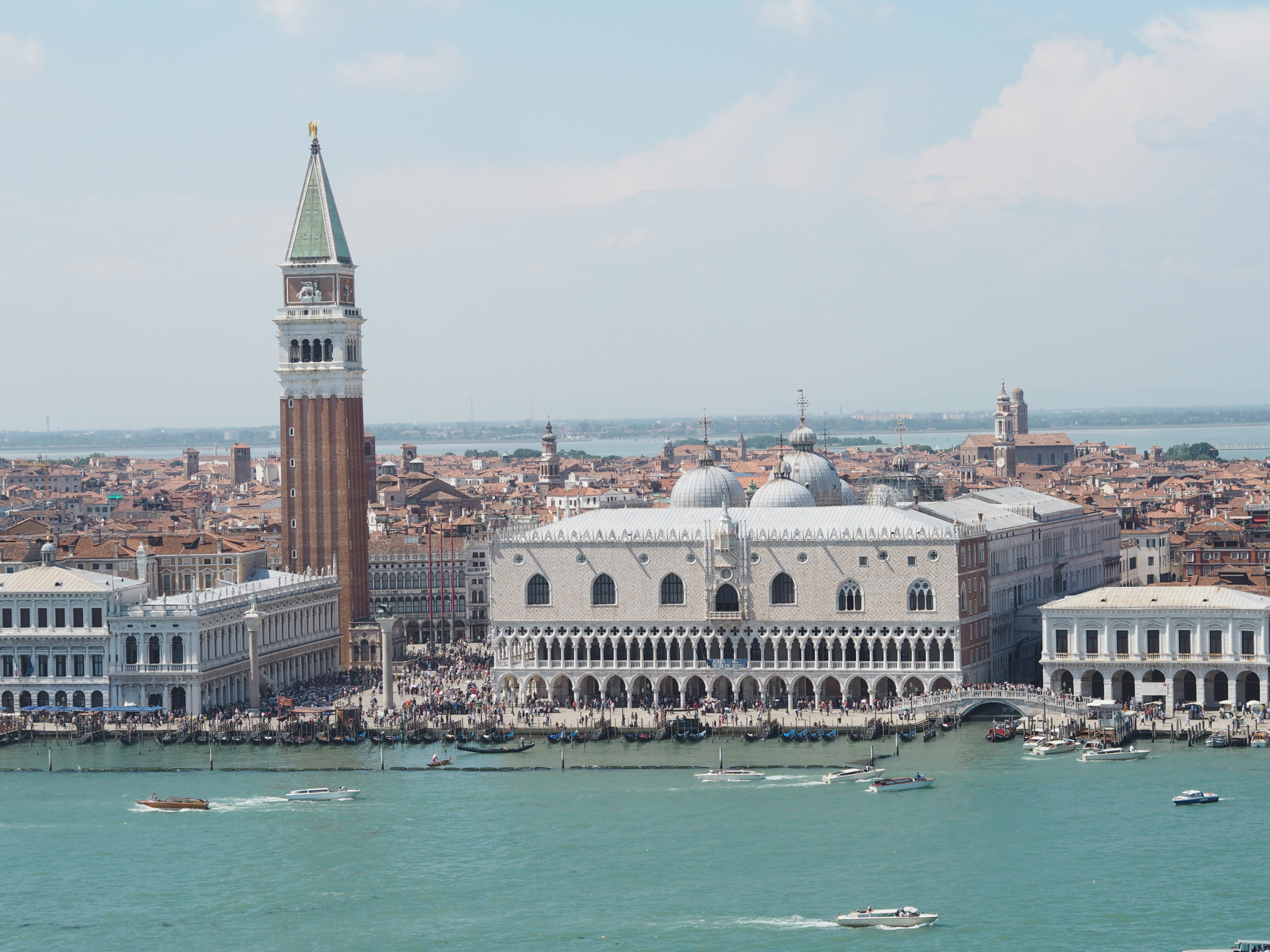 2022
Aalto Pavilion
Pilvi Takala
Curator: Christina Li
Nordic Pavilion
Group exhibition including Pauliina Feodoroff
Curators: Liisa-Rávná Finbog, Katya García-Antón and Beaska Niillas
Estonian Pavilion
Group exhibition including Bita Razavi
Curator: Corina L. Apostol
2019
Aalto Pavilion
Miracle Workers Collective
Curators: Giovanna Esposito Yussif, Bonaventure Ndikung ja Christopher Wessels
Nordic Pavilion
Group exhibition including nabbteeri
Curator: Leevi Haapala & Piia Oksanen / Kiasma Museum of Contemporary Art
2017
Aalto Pavilion
Erkka Nissinen ja Nathaniel Mellors
Curator: Xander Karskens
Nordic Pavilion
Group exhibition including Mika Taanila and Pasi Myllymäki
Curator: Mats Stjernstedt
2015
Aalto Pavilion
IC-98 (Patrik Söderlund ja Visa Suonpää)
Sound: Max Savikangas
Curator: Taru Elfving
The main exhibition All the World's Futures curated by Okwui Enwezor: Liisa Roberts.
2013
Falling Trees
Aalto Pavilion
Antti Laitinen
Nordic Pavilion
Terike Haapoja
Curators: Mika Elo, Marko Karo, Harri Laakso
2011
Aalto Pavilion
Vesa-Pekka Rannikko
Curator: Laura Köönikkä
2009
Aalto Pavilion
Jussi Kivi
Nordic Pavilion
Laura Horelli, Jani Leinonen
Curator: Michael Elmgreen ja Ingar Dragset
2007
Aalto Pavilion
Maaria Wirkkala
Nordic Pavilion
Adel Abidin
Curator: Rene Block
2005
Main exhibition The Experience of Art
Eija-Liisa Ahtila
Curator: María de Corral
2003
Nordic Pavilion
Liisa Lounila
Curators: Andrea Kroksnes and Anne Karin Jortveit, Norway
2001
Nordic Pavilion
Petteri Nisunen ja Tommi Grönlund
Curators: Petteri Nisunen and Tommi Grönlund, Finland
FRAME: Exhibition at Campo Santa Margherita
Eija-Liisa Ahtila, Anneli Nygren, Seppo Renvall, Mika Taanila, Salla Tykkä, Roi Vaara, Marko Vuokola, Maria Ylikoski, Mieskuoro Huutajat
Main exhibition Platea dell' Umanita
Heli Rekula, Maaria Wirkkala, Laura Horelli, Charles Sandison, Tuomo Manninen, Veli Granö, Salla Tykkä
Curator: Harald Szeemann
1999
Nordic Pavilion
Eija-Liisa Ahtila
Curator: John Peter Nilsson, Sweden
FRAME: Tuukka Luukas and Marianna Uutinen
1997
Nordic Pavilion
Marianna Uutinen
Curator: Jon-Ove Steihaug, Norway
FRAME
Helena Hietanen
Curator: Markku Valkonen
1995
Nordic Pavilion 
Nina Roos
Curator: Timo Valjakka, Finland
FRAME: Kari Cavén, Henrietta Lehtonen ja Maaria Wirkkala
Curator: Markku Valkonen
1993
Nordic Pavilion
Jussi Niva
Curator: Lars Nittve, Sweden
1990
Nordic Pavilion
Kari Cavén
Curator: Per Hovdenakk, Norway
1988
Nordic Pavilion
Jukka Mäkelä
Curator: Maaretta Jaukkuri, Finland
1986
Nordic Pavilion
Olli Lyytikäinen, Silja Rantanen, Osmo Valtonen
1984
Nordic Pavilion
Carl-Erik Ström, Kain Tapper
1982
Nordic Pavilion
Juhana Blomstedt
1980
Nordic Pavilion
Matti Kujasalo
1978
Nordic Pavilion
Olavi Lanu
1976
Nordic Pavilion
Mikko Jalavisto, Tapio Junno, Kimmo Kaivanto, Ulla Rantanen
1972
Nordic Pavilion
Harry Kivijärvi, Pentti Lumikangas
1970
Pohjoismainen paviljonki
Juhani Linnovaara
Suomen Komissaari: E.J. Vehmas
1968
Nordic Pavilion
Mauno Hartman, Kimmo Kaivanto, Ahti Lavonen
1966
Nordic Pavilion
Sam Vanni, Heikki Häiväoja, Harry Kivijärvi

1964
Nordic Pavilion
Ina Colliander, Simo Hannula, Pentti Kaskipuro, Laila Pullinen
1962
Nordic Pavilion
Ahti Lavonen, Kain Tapper, Esko Tirronen
1960
Aalto Pavilion
Ina Colliander, Mikko Hovi, Aimo Kanerva
1958
Aalto Pavilion
Unto Koistinen, Ernst Mether-Borgström, Olli Miettinen, Ben Renvall
1956
Aalto Pavilion
Helene Schjerfbeck
1954
Pavilion of Italy, hall XL
Wäinö Aaltonen, Tyko Sallinen