Frame Contemporary Art Finland's public programme Rehearsing Hospitalities continues with the second edition of Gathering for Rehearsing Hospitalities.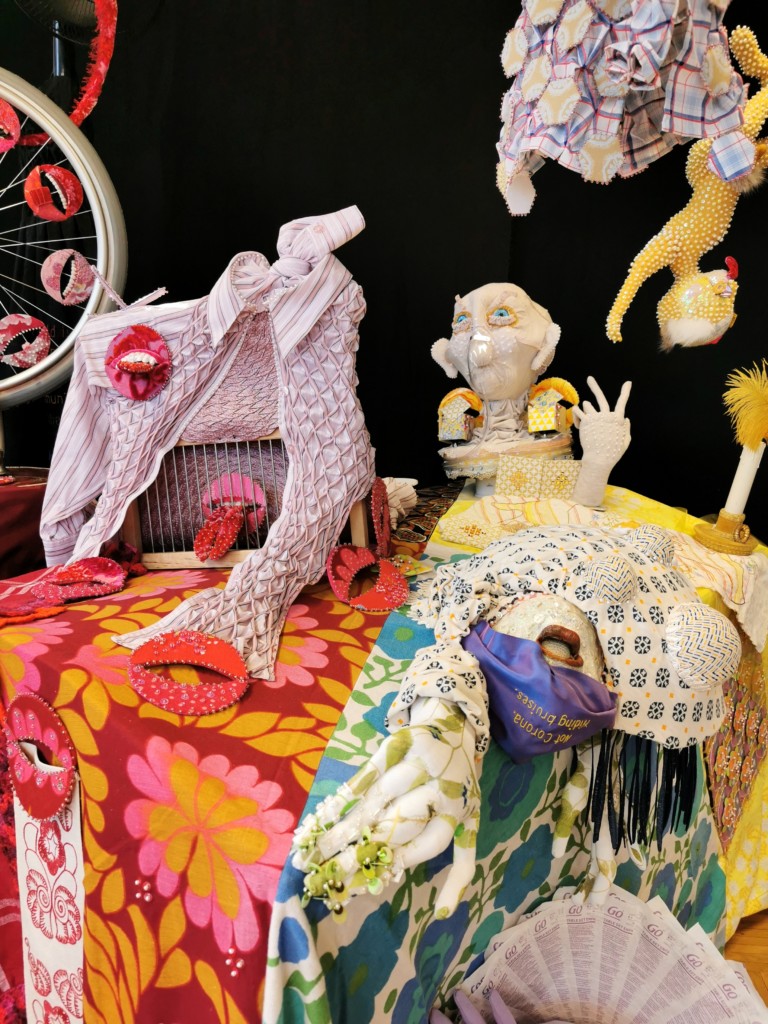 Gathering for Rehearsing Hospitalities Spring 2021 is an online and onsite programme that runs from mid April until the end of May. It connects artists, curators and other practitioners within the field of contemporary art, and beyond to rehearse and debate hospitality towards diverse ways of knowing and questions of access. The programme experiments with formats for gathering and hosts opportunities to engage in person or remotely.
Sharing new artworks, publication and conversations
The Gathering hosts three online afternoon conversation events, two online artworks (a video work and an audio work), two installations in venues in Helsinki, an online film premiere and the launch of a publication project presenting a collection of access riders. There will also be a series of informal online get-togethers with visiting curators. All events are free and open for everyone to participate.
Contributors in the Gathering for Rehearsing Hospitalities Spring 2021 programme include: Danai Anagnostou, Burnout Mermaids (Iida Nissinen & Melanie Orenius), Jessie Bullivant & Jemina Lindholm, Biitsi (Heidi and Kaino Wennerstrand), Annet Dekker, Rag Elnyg, Gemma Medina Estupiñán, Nora Heidorn, Flis Holland, Pekka Koskinen, Tuuli Malla, Ali Akbar Mehta, Reetta Mietola, Marianne Savallampi, Minna Tarkka, Jenni-Juulia Wallinheimo-Heimonen and Susanna Ånäs.

The programme is co-curated between Frame Contemporary Art Finland, digital culture and collaborative art agency m-cult and anti-racist and queer feminist project Museum of Impossible Forms.
During 2020-21 the Rehearsing Hospitalities programme has centred on addressing art and institutional potential to facilitate plural and decentralised forms of knowing and access. In collaboration with a number of partners and contributors, it has looked into how dominant and institutionalised knowledges and forms of access can be challenged from a range of perspectives. A guiding question of the programme has been: how can diverse access to language, environment, culture and archives produce more equal and just contemporary societies?
Accompanying the Gathering is the publication Rehearsing Hospitalities Companion 2. Published last September, and framed as a place to gather in 2020, it hosts a range of guests and contributions which connect to the public events programme this spring. The publication is released digitally in open-access format on Frame's website.
New publication about personal access needs
Access Riders is a collaborative project by artists Jessie Bullivant and Jemina Lindholm presented as a publication. "An access rider is a document outlining personal access needs and requirements. It is written by an individual, and can be shared when one is invited to take part in a project or any working relationship. It can work as a starting point for a conversation between the inviter and invitee about the accessibility of a certain situation", artists say.
Responding to the invitation to contribute to Frame's Rehearsing Hospitalities programme, they invited eight other contributors to write their own access riders. The access riders compiled in the publication vary in style, length and language, and reflect a range of needs, wants, limits and boundaries.
Access Riders is printed as a limited edition of 100 copies and is available online in two PDF formats: one is designed for printing at home and the other for reading on a screen, including the use of screen readers. You can download Access Riders on Frame's website.
Programme and how to participate
Hosted by Museum of Impossible Forms
Merpersons
Onsite installation and film screening of Merpersons (7 mins)
19 April–16 May (Thursdays only or by appointment)
Merpersons: Disability, accessibility, gender and art
Online conversation
21 April, 4–7 pm (EET)
Hosted by Frame Contemporary Art Finland
Knowing with(in) the limits
Online conversation
5 May, 3–6pm (EET) 
Access Riders
Publication by Jessie Bullivant & Jemina Lindholm
Digital versions available from 7 April 
Subserotic Bulge
Instagram video artwork Flis Holland
24 May – 6 June
Silver Epoch
Audio essay in Finnish with a plain English transcription by Biitsi (Heidi and Kaino Wennerstrand), with comments from Gemma Medina Estupiñán
10–24 May
Hosted by M-cult
Central Park Archives InstallationOnsite installation at Maunula-talo
25 – 28 May, Opening hours 12 noon – 8 pm (EET)
Central Park Archives: Access, commons and networks of care
Online conversation
27 May, 3–6 pm (EET)
More information of the programme, addresses and accessibility: Gathering for Rehearsing Hospitalities Spring 2021 Programme
Online discussions are held at zoom in English and captioned in English, please register here: https://forms.gle/rvHodEN66iWXAv14A