Frame, the Northwestern branch of the Pushkin State Museum (NCCA St. Petersburg) and the Finnish Institute in St. Petersburg announce an open call for contemporary art curators to participate in the Finland–Russia Curatorial Exchange Programme.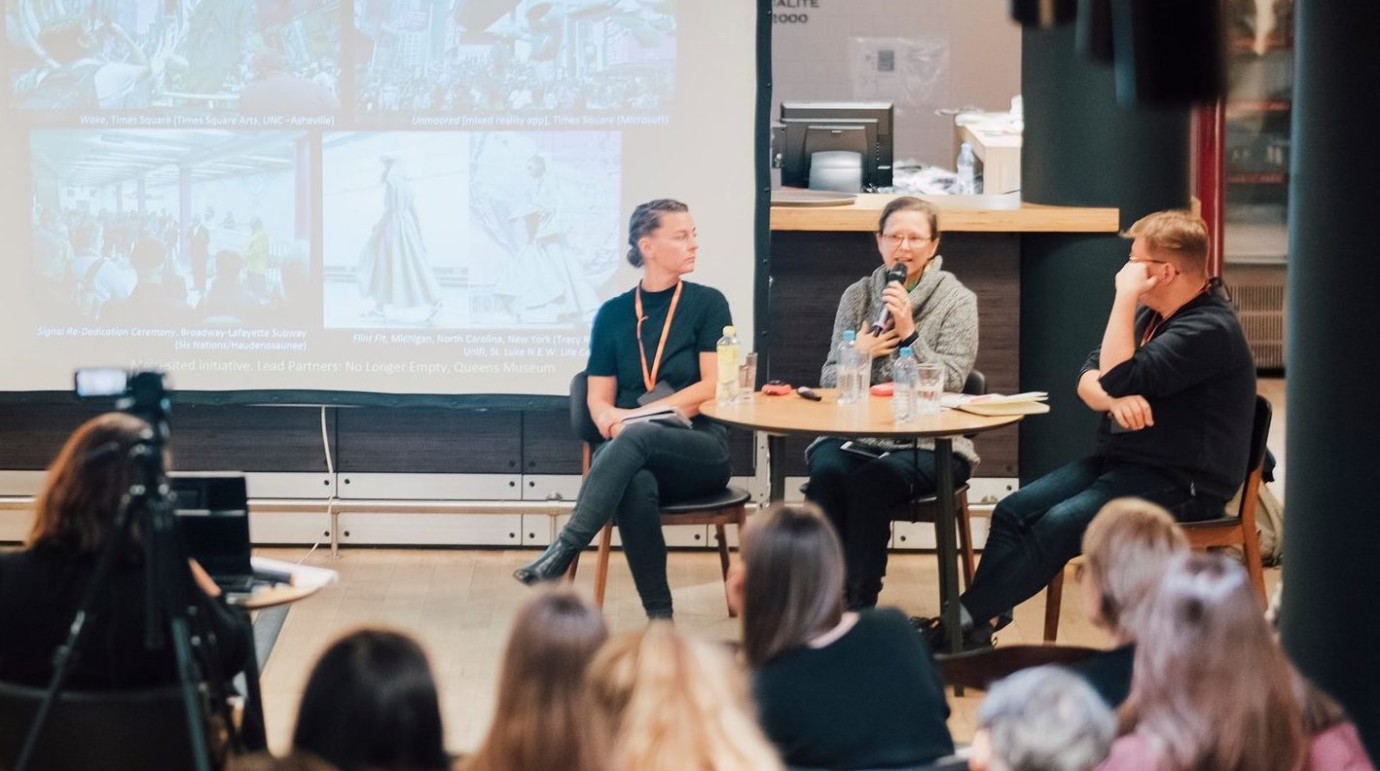 About
We invite institutional and independent Finland–based curators to apply to the programme. The programme includes participation in several online meetings and exchange trips between June 2021 to November 2021. If conditions allow, participants will gather in Helsinki in September 2021 in the context of the Rehearsing Hospitalities* public programme and then again in St. Petersburg during Art Weekend** in October 2021.
The activities will conclude with the publication of one research text from each participant on the programme partner platforms.
The project aims to establish new partnerships between curators and cultural workers, and institutions in Russia and Finland. With a long-term perspective, the programme serves as an excellent base for anyone interested in deepening their knowledge about their neighbouring country's artistic field.
Ten curators in total will be selected, five from Finland and five from Northwestern Russia. The selection of Finland based participants will be made by the staff of Frame and the Finnish Institute in St. Petersburg.
The programme provides
Preparation and organisation of online meetings for curators with artists and institutions of exchange countries
Payment of transportation costs, accommodation and daily allowance (travelling depends on possible Covid-19 restrictions)
Fee for writing a research text based on the results of the programme
Participation includes
Active engagement in the online programme meetings (June 2021)
Onsite research programme for curators in Helsinki (September 2021)
Onsite research programme for Finland-based curators within Art Weekend in St. Petersburg (October 2021)
Online recap of the programme and publication of a short research text on the partners' platforms (November-December 2021)
Relevant eligibility
Curatorial activity in Finland
English proficiency
Interest in the Finnish and Russian contemporary art scene
We expect that the participants are motivated to organize an exhibition or other programming in the future based on the research during the programme.
We especially encourage applications from persons who have not previously established professional relations between Russia and Finland.
During the programme, participants will be expected to introduce a few artists to the other curators they feel could be interesting for all to meet.
How to apply
Please apply using our online form. The form will ask two longer questions (max. 1 000 characters) related to your motivation, current work and projects as well as an open field to type in your CV as a list. We kindly ask that you provide your answers to the form in English.
The deadline for applications is May 7, 2021.
Apply by filling in this online form: https://forms.gle/87fyZUZPZbpMNmja9
Selections will be announced on May 21, 2021.
More Information about the organisers
Frame Contemporary Art Finland is an advocate for Finnish contemporary art. Frame supports international initiatives, facilitates professional partnerships, and encourages critical development of the field. Frame coordinates Finland's participation in the Venice Biennale.
The Northwestern branch of the Pushkin State Museum (NCCA St.Petersburg) is a museum and research organisation whose activities aim to develop and integrate contemporary Russian art into an international context. Working as a project organization in partnership and cooperation with institutions, curators and artists, the branch contributes to the development of the local art scene. We work to formulate a transparent infrastructure in the field of contemporary art and create various opportunities for the interregional and international cooperation of cultural agents living in St. Petersburg.
The Finnish Institute in St. Petersburg is an autonomous non-profit organization supported by the Ministry of Education and Culture of Finland. Institute's aim is to represent Finnish culture in Russia and bring Finnish and Russian professionals together in both cultural and academic spheres.
*Rehearsing Hospitalities is Frame Contemporary Art Finland's public programme for 2019-2023. It connects artists, curators, and other practitioners within the contemporary art field, and beyond, to build up and mediate new practices, understandings, and engagements with diverse hospitalities.
**Art Weekend is a public event in St.Petersburg, Russia in the framework of a Curatorial Forum. It unites over 40 various cultural institutions in St. Petersburg on a special map. Art Weekend explores the current state of the local art scene, with each site preparing special lectures, discussions, performances, exhibitions, and excursions. which is important for the professional art scene. The event aims to demonstrate the potential of the St. Petersburg art scene to a broader local and international audience.
The Finland–Russia Curatorial Exchange Programme is supported by the Finnish Ministry of Education and Culture's Russia programme in art and culture.