⦿ Live from Rehearsing Hospitalities
Welcome to the online venue for Rehearsing Hospitalities 2023.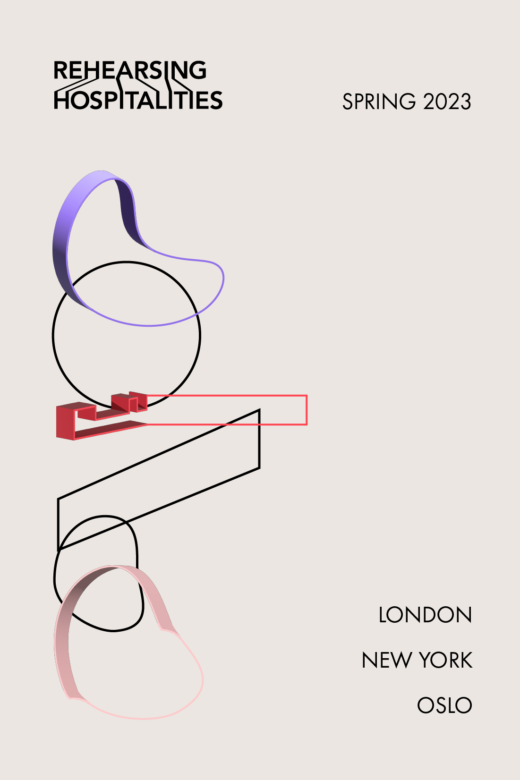 Care and Complaint
at the I CONSENT – Summer School
⦿ Live on Tuesday 30 May, 7–9pm (CEST) / 8–10pm (EET)
from Kunstnernes Hus, Oslo
---
---
Nora Sulejmani and Vishnu Vardhani in conversation with a letter from Johanna Hedva Moderated by Yvonne Billimore and Miriam Wistreich
7 / 8 pm: Welcome
7.15 / 8.15 pm: 'I am very awake, which means I have a lot of complaints.' A letter from Johanna Hedva
7.30 / 8.30 pm: 'Complaint a poem' by Vishnu Vardhani
7.45 / 8.45 pm: Panel discussion with Yvonne Billimore, Nora Sulejmani, Vishnu Vardhani, Miriam Wistreich
8.45 / 9.45 pm: Audience questions and closing remarks
Conflicting Relations
⦿ Live on 11 March at 6 pm (EET) / 11:00 pm (EST)
from the Vera List Center, New York.
---
---
Schedule:
(timings in EST–New York / EET–Helsinki format)
11 am / 6 pm: Welcome
Eriola Pira, Vera List Center and Yvonne Billimore, Frame
11.30 pm / 6.30 pm
Session 1: Committed Relationships
11.30 am / 6.30 pm: Karoline Trollvik and Elina Waage Mikalsen
12 pm / 7 pm: S.J Norman and Ana Beatriz Sepúlveda
12.30 pm / 7.30 pm: Ali Rosa-Salas and Emily Johnson
1 pm / 8 pm: Plenary of all speakers, moderated by Yvonne Billimore and Eriola Pira
1:30 pm / 8.30 pm: Lunch break
2.30 pm / 9.30 pm
Session 2: Matti Aikio and Wanda Nanibush
2:30 pm / 9.30 pm: Introduction Monica Gathuo, FCINY
2.40 pm / 9.40 pm: Matti Aikio and Wanda Nanibush
3.40 pm / 10.40 pm: Closing remarks by Jussi Koitela and Carin Kuoni
No Niin and Mavelinadu Collective at Editorial Tables: Reciprocal Hospitalities
Pre-recorded and exhibited at The Showroom, London from 25 January–18 March 2023
---
---
NO NIIN Magazine founders and editors Elham Rahmati and Vidha Saumya give an introduction to their magazine and welcome their guest from Mumbai, Ajinkya Dekhane and Shrujana Niranjani Shridhar from Mavelinadu Collective. The collective talks about the process of founding and running Mavelinadu, a publication house and cultural platform that publishes the work of marginalised caste creators digitally, due to launch their first print publication in mid-2023.
---
Our public programme Rehearsing Hospitalities culminates this spring with a series of collaborations in London, Oslo and New York. Building on relationships cultivated over the last four years, the final edition co-hosts a series of exhibitions, fellowships, and public programmes. The Rehearsing Hospitalities 2023 programme is organised in collaboration with The Showroom (London), UKS (Unge Kunstneres Samfund / Young Artists' Society) (Oslo), Vera List Center for Art and Politics (New York), Finnish Cultural Institute in New York and Finnish Institute in the UK and Ireland.
The online programme, live-streams, and other information will be posted here. You can browse materials from current and previous editions below.
---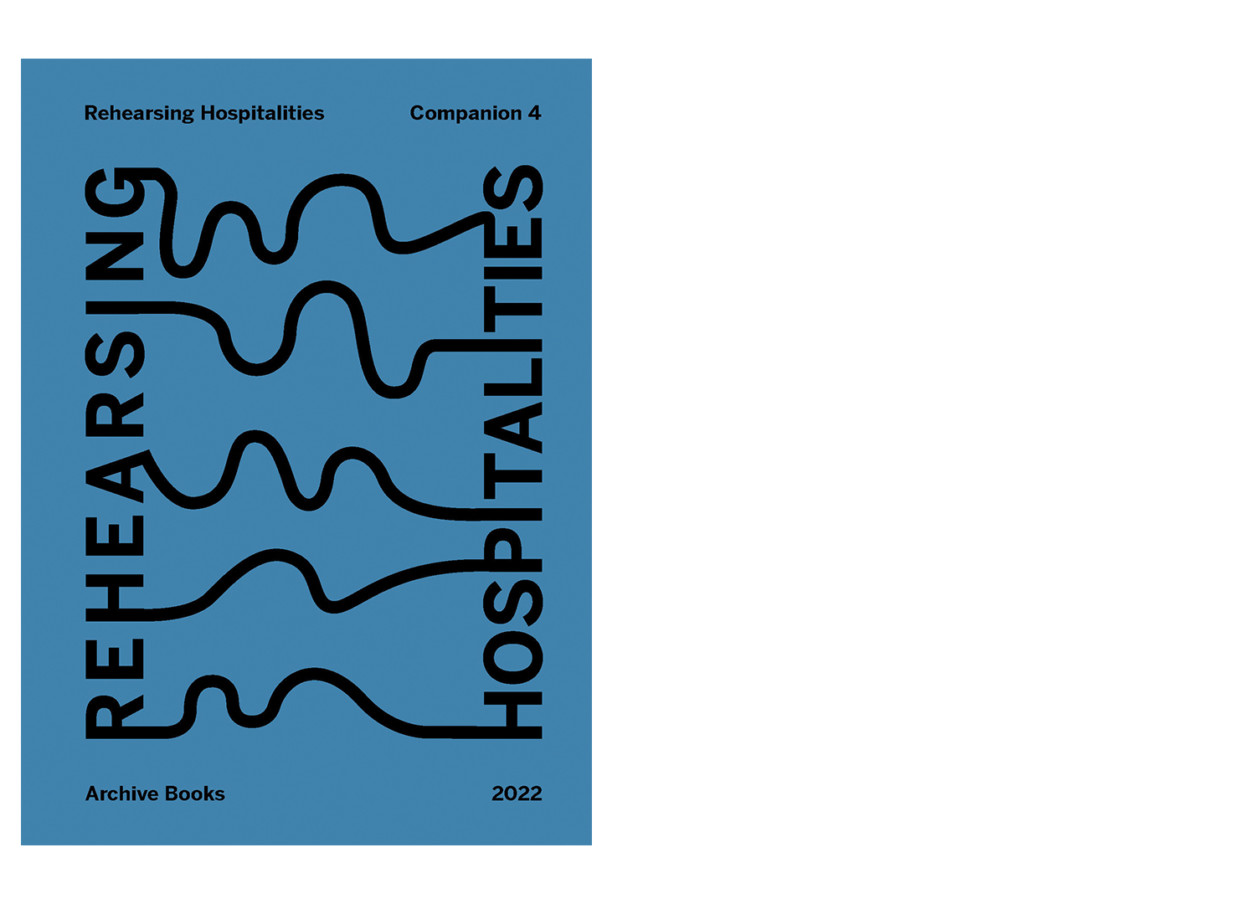 Now available for download.
Rehearsing Hospitalities Companion 4, published in October 2021, is the fourth in a series of readers published by Frame Contemporary Art Finland and Archive Books, which accompany Rehearsing Hospitalities.
Download PDF
---
Rehearsing Hospitalities, Frame's public programme from 2019 to 2023, connects artists, curators and other practitioners in the field of contemporary art and beyond to mediate new practices and understandings with diverse hospitalities. The 2023 programme is part of the EU-funded project Islands of Kinship: A Collective Manual for Sustainable and Inclusive Art Institutions.