Gathering for Rehearsing Hospitalities
5–8 October, 2022
Helsinki, Finland and online
Gathering for Rehearsing Hospitalities is a four-day gathering from 5 to 8 October in Helsinki, Finland and online. The event brings together local and international contemporary arts audiences for interactions and dialogues. This year's gathering focuses on practices that deal with the redistribution of power, wealth, and resources within the art field and society at large.
The full programme of almost 50 contributors is now released. Organised by Frame Contemporary Art Finland, it includes discursive and performative sessions, a film screening, workshops, and a publication. Onsite events and accompanying installations are hosted at the Theatre Academy of the Uniarts Helsinki in collaboration with LAPS – Live Art and Performance Studies Master's Programme.
The programme highlights institutional, curatorial and artistic practices that go beyond offers of hospitality, and transgress unbalanced forms of power distribution, such as those instilled in host and guest dynamics. It brings forward, for example, questions about commons, collective land ownership, labour and agency, penal and care institutions, shared resources, relations between education and power, and alternatives to current institutional and economic structures.
The complete Gathering for Rehearsing Hospitalities programme is available on Frame's website and pre-registration is now open. The attendance is free and open for everyone.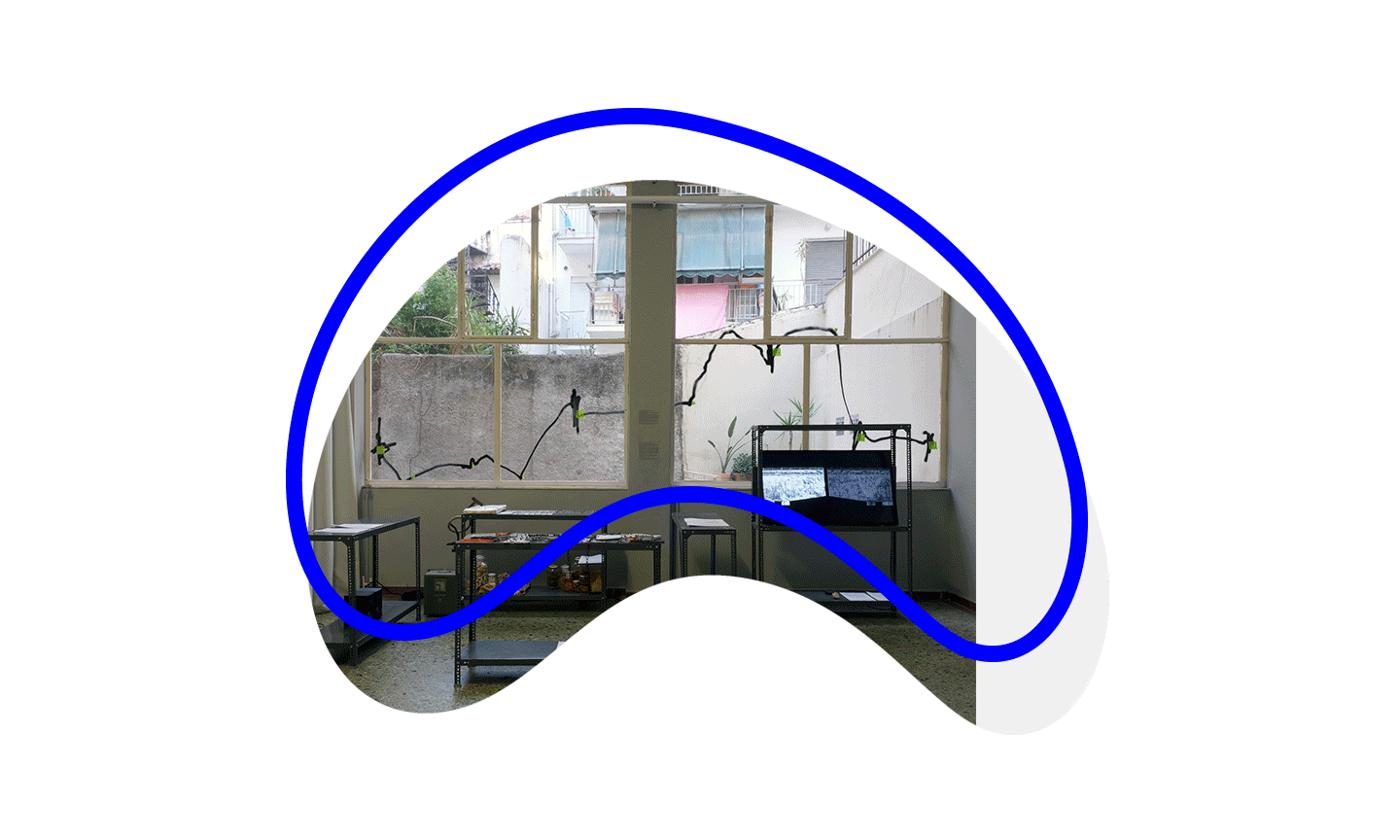 Curators and contributors
Gathering for Rehearsing Hospitalities autumn 2022 programme is organised and curated in collaboration with artist, curator and storyteller Farbod Fakharzadeh, LAPS – Live Art and Performance Studies at the Theatre Academy of Uniarts Helsinki, artist Iida Nissinen and art educator Kaura Raudaskoski, Steve Maher, producer of Pixelache (2019–2021) together with Mary Conlon, Artistic Director of Ormston House in Ireland, and Frame's Head of Programme Jussi Koitela.
Contributors include Marwa Arsanios, Anastasia Artemeva & Arlene Tucker (Prison Outside / Free Translation), Federica Bueti, Birgit Ærenlund Bundesen, Florian Carl, Dahlia El Broul, Ida Enegren, Johanna Hedva, Sigrid Holmwood, Isa Hukka, K-oh-llective (Nada Elkalaawy, Engy Mohsen, Mohamed Al Bakeri, Soukaina Joual, Rania Atef), Pilvi Kalhama, Xenia Kalpaktsoglou, Kaisa Karvinen, William Keohane, Raija Koli, Eva Koťátková, Jenni Laiti, Anissa R. Lewis, Jemina Lindholm, Gemma Medina Estupiñán & Alessandra Saviotti (Arte Útil Archive), Massimiliano Mollona, Eoin O'Dowd, Paul O'Neill, Farid Rakun (ruangrupa), El Reid-Buckley, Anna Rieder, Sandra Ruiz, Ailie Rutherford, Station of Commons (Grégoire Rousseau, Minerva Juolahti & Eddie Choo Wen Yi), Anna Talasniemi, Minna Tarkka, Meenakshi Thirukode, Hypatia Vourloumis and Mike Watson. The programme also includes contributions by students of the Uniarts Helsinki.

New publication
Along with the programme, Frame and Archive Books will publish a new reader. Rehearsing Hospitalities Companion 4 features seven contributions that hold insights, tools, provocations and responses on forms and futures of redistribution. It is edited by Frame's Associate Curator Yvonne Billimore and Head of Programme Jussi Koitela. The publication, available on October 5, is released digitally in an open-access format with hard copies distributed by Archive Books.
How to participate
All the events are free and open for everyone to participate but some events have limited capacity and require booking. All the onsite events take place in the Theatre Academy of Uniarts Helsinki (Haapaniemenkatu 6, 00530 Helsinki). Some events will also be live-streamed online.

Registration is now open – please see the full programme for more details.​
Image credits: [1] A cyber-eco-feminist goat path: towards west Attica my hometown, 2022: (curated by Pegy Zali & Xenia Kalpaktsoglou) for Waste-d Pavilion exhibition (episode 1), curated by PAT. installation view @ State of Concept, Athens [2] Minerva Juolahti, Samuli Tanner, and Heta Bilaletdin, Station of Commons: Finland Inter-local, 2022. Photo by Iswanto Hartono/ruangrupa [3] Sigrid Holmwood, Cannibal and Witch Eat the Rich, 2021. Photo by Lena Bergendahl [4] Marwa Arsanios, still from Who is Afraid of Ideology? Part 4 Reverse Shot, 2019, Courtesy of artist. [5] Image by Iida Nissinen & Kaura Raudaskoski. [6] El Reid-Buckley, Tend to Bloom 2022, collage for "Boxing Day" reading-performance by William Keohane. [7] The Arte Útil archive, Installation view, …And Other Such Stories, Chicago Architecture Biennial, 2019. Courtesy the Asociación de Arte Útil. Photo by Tom Harris. [8] Salvador Sani, Sideshow bob X Salvador–a translation of Gaia Del Negro's translation of Tomás' "Sugar Substitute", 2022. Courtsey of artist.