The first episode of the podcast Pleasurable Ecologies – Formations of Care is out now!
The podcast Pleasurable Ecologies – Formations of Care is a series of conversations with artists and activists across Ireland, Finland and the UK, presented by artist, writer and pleasure activist Ama Josephine Budge as part of her Frame Curatorial Research Fellowship with Frame Contemporary Art Finland and EVA International – Ireland's Biennial of Contemporary Art.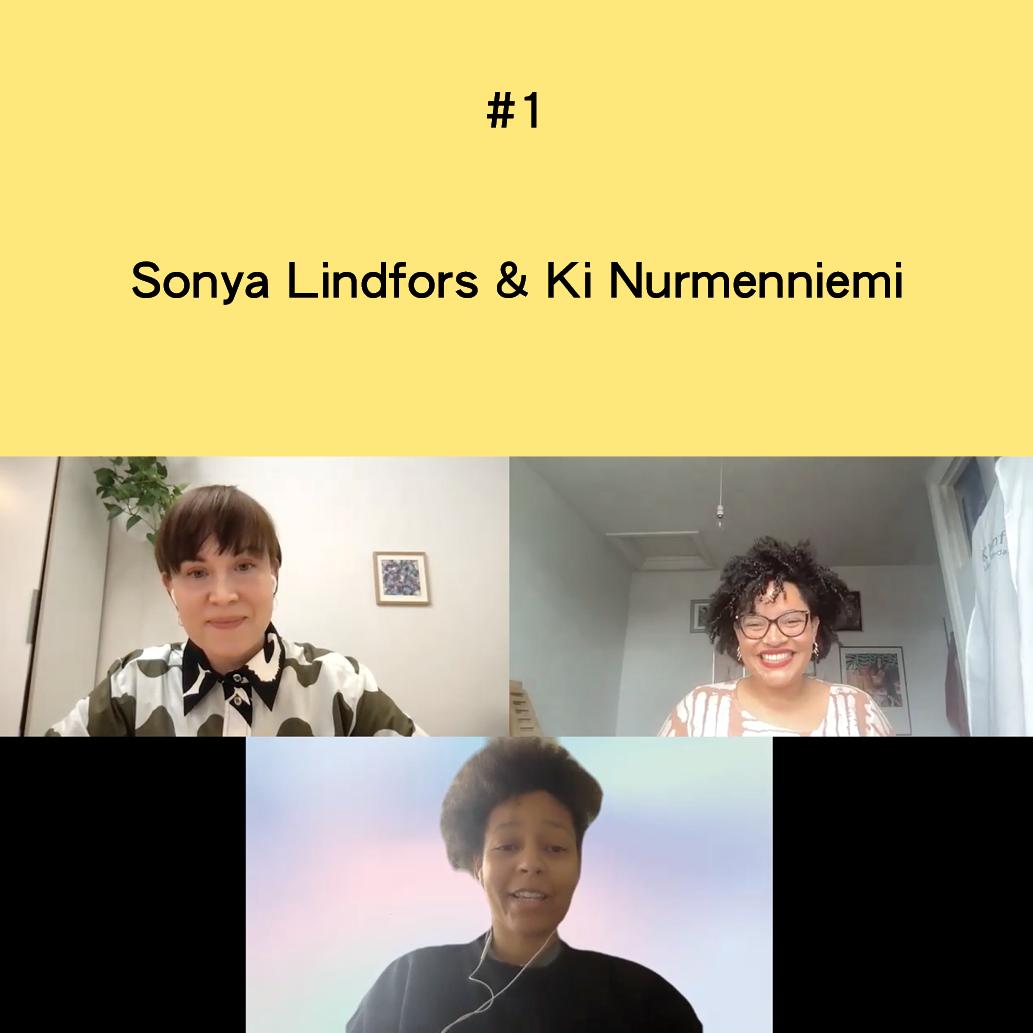 "How could I dream from your perspective, understanding that it is not possible? But if we are dreaming, and it is speculative anyway, what if I dream of dreaming from your perspective? What would that future look like? "

– Sonya Lindfors
The four-episode podcast will explore topics of pleasure, care and rest at the intersections of art, activism and ecology. Within these transoceanic localities, the episodes are working to become in and of themselves sites for recuperation, reflection and possibly even healing. All four episodes will be released during autumn 2021 and spring 2022. The launch of the first episode on Friday 1 October 2021 coincides with Phase Three of the 39th EVA International program.
In this first episode, Ama is joined by Cameroonian–Finnish choreographer and artistic director Sonya Lindfors and Helsinki-based art writer, curator of contemporary art, and doctoral researcher in interdisciplinary sustainability sciences Ki Nurmenniemi. Together the three work to build bridges towards rest, dreaming, healing, futuring whilst discussing the challenges, potentials and heartbreaks of being marginalised artists within the European worlds of visual art, academia, literature theatre and dance.
Listen to Episode #1 of Pleasurable Ecologies with Sonya Lindfors & Ki Numenniemi.
[ Length of the Episode is 81 minutes. Conversation is in English. Podcast edited and produced by Koumbah Semega-Janneh and Ama Josephine Budge. ]
Biographies
Ama Josephine Budge (she / her / hers) is a Speculative Writer, Artist, Curator and Pleasure Activist whose work Navigates intimate explorations of race, art, ecology and feminism, working to activate movements that catalyze human rights, environmental evolutions and troublesomely queered identities. I am a PhD candidate in Psychosocial Studies with Dr Gail Lewis at Birkbeck, University of London. Her research takes a queer, decolonial approach to challenging climate colonialism with a particular focus on inherently environmentalist Pleasure practices in Ghana and across the Black Diaspora.
Sonya Lindfors (she/her/hers) is a Cameroonian-Finnish choreographer and artistic director that also works with facilitating, community organizing and education. In 2013 she received a MA in choreography from the University of the Arts Helsinki. She is the founding member and Artistic Director of UrbanApa, an inter-disciplinary and counter hegemonic arts community that offers a platform for new discourses and feminist art practices.
Ki Nurmenniemi (they/them) is a curator, art writer, and doctoral researcher in interdisciplinary sustainability sciences (The University of Helsinki). They are based out of Helsinki, Finland. Since 2010, Ki has been facilitating projects around contemporary art and its relations to ecological thinking and (un)sustainable practices. Most recently, Ki co-founded Punos, an art and research micro-organisation that centers under amplified voices in – and unexpected approaches to – ecological reconstruction. Previously, Ki has curated collaborative projects such as 'Frontiers in Retreat – Multidisciplinary Approaches to Ecology in Contemporary Art' (2013–2018), and co-facilitated the Post-Fossil Transition Project (2018–2020). Among their recent projects are the online public programme 'Care Practice: Recipes for Resilience', co-curated with Ceci Moss / Gas Gallery, LA (2020), the exhibitions 'Beings with' at Fiskars Village Art and Design Biennale (2019) and 'Fictional Frictions' as part of Gwangju Biennale (2018).
punos.org
kinurmenniemi.net
Frame Curatorial Research Fellowship
Frame Contemporary Art Finland's Frame Curatorial Research Fellowship is a four-year program for contemporary art curators. The program explores new forms of research that renew curatorial and institutional working habits. The program offers support to develop new curatorial research methods and enhanced curatorial research practices Embedded in organizational frameworks. The program is supported by the Kone Foundation.