Dahlia El Broul
with contributions by– Inma Herrera, Anneli Holmstrom, Elina Juopperi, Joel Karppanen, Yassine Khaled, Ninni Korkalo, Anne Tompuri, and Arlene Tucker.
Introduction
Frame Contemporary Art Finland's Peer-to-Peer Programme was a joint initiative with eight other partner organisations connecting artists with art professionals across Europe. The programme has run since May 2021, and I have some insights from the artists on how they feel about the programme so far.
Artist Anneli Holmstrom expressed how fascinating it was to discover the work of the curators she chose to meet—Evelyn Raudsepp and Yasmijn Jarram—stating that:
"Considering my practice in relation to their work (as well as the other curator introductions on a list provided to me)—opened up my thinking regarding how to learn about curators who share similar sensibilities and how to instigate collaborations for the future. During our dialogues, I found it insightful to hear how each curator positioned my work to their interests and the artists they've previously worked with—assisting me in locating my practice within a broader artistic context. It was also interesting to hear that their interpretations, experiences, and relationships with artists' work have shaped their thinking and curatorial methods. During these discussions, I also learned about new artists, which offered an insightful and in-depth introduction to their work, which I also really appreciated. In addition, during our conversations, I gained feedback for up-and-coming projects, which has helped me consider new presentation formats and interpretations. I would highly recommend this program to any artist looking to share in an enthusiastic discussion about contemporary art, expand their network and gain a fresh perspective for their practice."
Artist Elina Juopperi, who met curators Manon Braat and Sibylle Omlin, had this to say:
"My discussion with Sibylle Omlin was a great pleasure to me. Although it happened online, it felt like getting out of my home and into the real world. She had a great capacity to ask straightforward questions, the basics of my work. Though I didn't have an answer, it was a welcomed possibility to have another look or add another angle to my work. I was also particularly pleased to hear of her practice since she has worked with oral history, and this is a subject that I'm very interested in. I hope Frame will continue these meetings: so that more artists would get this chance and allow this activity to go on overtime, bringing us regular possibilities to encounter other art professionals. I think this need is emphasised when one does not live in an art hub or cannot participate in art events to expand their art network."
Artist Inma Herrera met curators Magnus Af Petersen and Mathias Kryger:
"I had a surprisingly smooth and easy conversation with both curators. I could see how their different backgrounds, experiences, and interests informed their questions about my artistic practice. I gave myself the space to ask them straightforward comments about my work and their curatorial practice. They were curious about the influencing figures in my life and how I came to work the way I do concerning materiality, among other things. We talked about the space for spirituality in contemporary art, and over composition and placement when designing an exhibition (regarding casual vs theatrical dramaturgy in the context of visual hyperawareness). I observed how different their approaches were, which I found fascinating. These kinds of meetings are always a breath of fresh air for one's thinking and a great opportunity to reflect on each other's point of view. Besides that, it offers the space and perspective to understand the curatorial practice as a necessary, complex, and creative dimension—crucial in devising exhibitions. It's always an art to tune in to conversations with professionals you've never met. Furthermore, it's vital to understand that as artists, we can have an active role in producing questions and not only in answering them."
Preparing for a Meeting
There are a lot of expectations and fears when in conversation with another professional from your field, and sometimes, it's a hard path to navigate. How do you talk to someone you have never met before—understanding the professional engagement and context without feeling overwhelmed or under-prepared? What are some easy ways to relax and stay confident while also making conviviality and openness possible? It's a lot to ask of a one-hour meeting. Below are some ways artists and curators could begin discussing their practices together. These proposed questions aim to be a soft guide to help one start these processes, either concretely for an upcoming meeting or as mental preparation for a future occasion. They are especially beneficial if you meet someone to talk about your work for the first time.
I have gathered some ideas from the participating artists and included my reflections on these peer-to-peer conversations. But, of course, these are only starting points. And it's safe to assume that you, the reader, have specific interests and will ask questions based on them. Yet, as general pointers, this is a good place to begin.
General Tips for both Curators and Artists:
Share a PDF of your recent projects at least two weeks in advance as well as a link to your website (if you have one).
Concentrate on discussing no more than three of your conversation partner's projects and only two or three of your own projects as well. It seems more manageable given a one-hour time frame for chatting. Being specific is key. I've found that the more research you do on the person you will meet, the richer the conversation will be.
Send 3-5 questions to your conversation partner before the meeting. It gives them a preliminary idea of what direction you are taking when considering their work.
Say something about yourself at the beginning of the talk. All people should give context as to who they are—because it's a conversation not an interview.
Finally, send a follow up email after the meeting. It's important to say thanks and a good way to keep the conversation going (it's amazing how often this gets overlooked).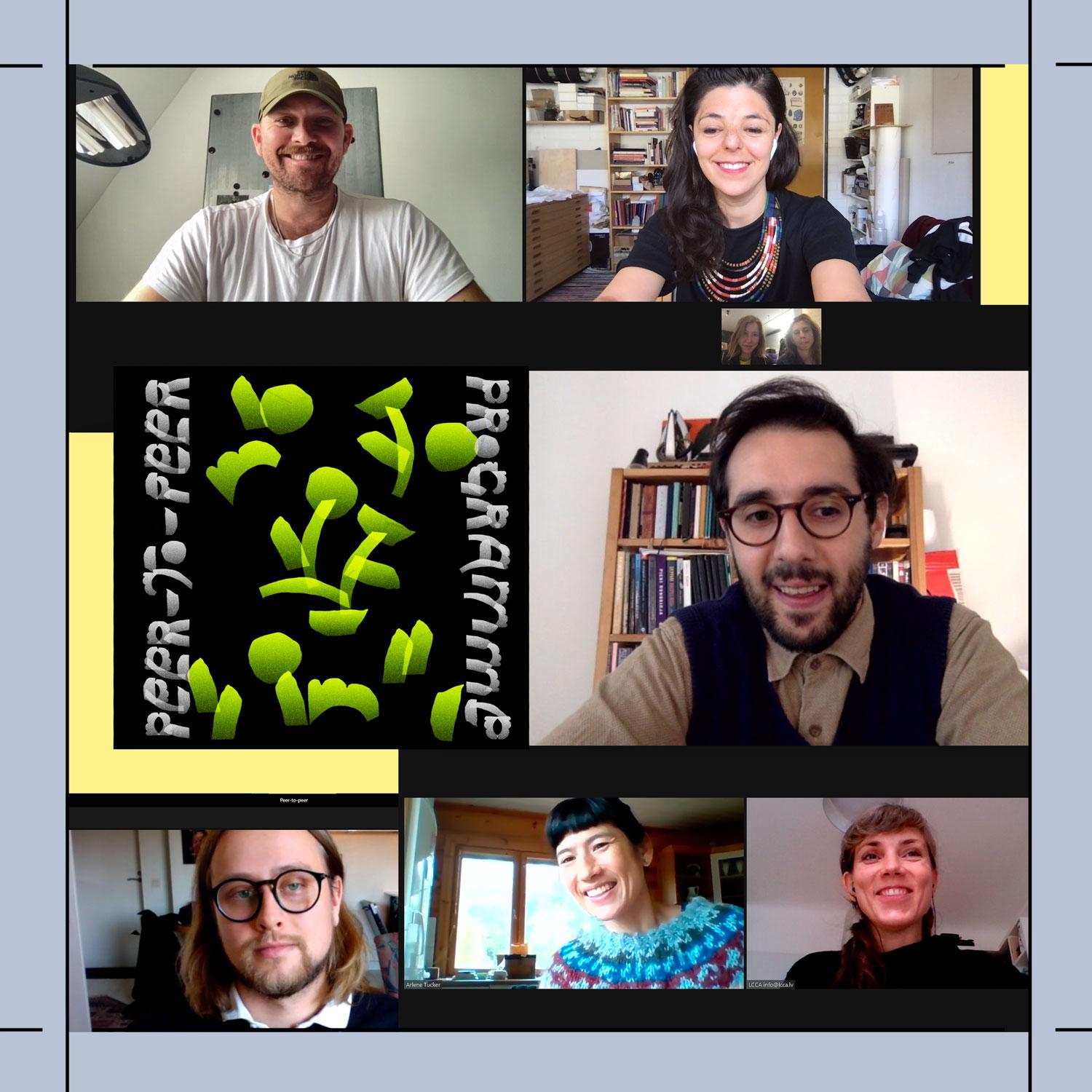 Ways Towards Questions
Many of these questions overlap and do not need to be restricted by discipline. They might make sense as a question from any position (i.e. as an artist or as a curator), though I have tried to simplify it by splitting them initially.
To a curator, one could ask:
How do you choose artists?
Who is it that you want to work with?
How has someone's curatorial process developed when they worked on a specific exhibition?
How do they feel about the creative process with an artist? For example, Ninni Korkalo asked Kati Ilves how much interaction there is between a curator and an artist. "Concerning how the work is presented, what is said about it? What are the conversations when it comes to "textualising the visual work?" And what are the responsibilities of each in the team when you do these larger-scale projects?" asked Ninni.
Ninni also asked why certain topics interest Kati, for example, "why are you interested in the themes of ecology and the Anthropocene?"
What are some topics you /your institution are currently investigating?
What are you interested in producing when cultivating an exhibition? What do you find to be the essential facets of curatorial work?
What has been your best exhibition experience and why?
Who is your audience? For example, Arlene Tucker asked Mechu Rapela, "What age groups do you work with? What kind of socially engaged art, community engagement and participatory methods has been working for you all? What has been challenging?"
How is your space /institution structured? What is your approach towards developing a more accessible, inclusive, diverse, and equal community? If there are issues within the organisation, how are they dealt with?
How does documentation contribute to your practice?
What is your next project, and what about it particularly excites you?
Anneli also asked, "How do the subjects you work with affect your personal relationship with art?"
To an artist, one could ask:
How do you work? Where do you work?
What interests you about the current topics you are exploring?
How have you developed your practice? For example, Mechu asked Arlene, "do you have one process that informs your work in general, or does each project have its own particular process. Have you ever mapped how they start? Or the root of it /them?"
Why do you mainly work with a particular medium? What kind of language (visual /tactile /audible /poetic /etc.) is most present in your work. What attracted you to those forms, and how much have you drawn from other fields of the arts?
How do you see your work exhibited both spatially (within a white cube setting or in other formats) and contextually (within a thematic, site-specific, or temporal context)
Do you work with commissions, and how do you see the relationship between you and the curator(s) /team /institution?
How you position yourself within a geocultural context?
How did you engage with the background research for the project?
What was your experience working with these specific people /materials /archives /mediums /etc.
How did the final version of this project come together? Is there anything else included in the project that did not make it into the final work or the way you imagine it to be made public /the way it was exhibited?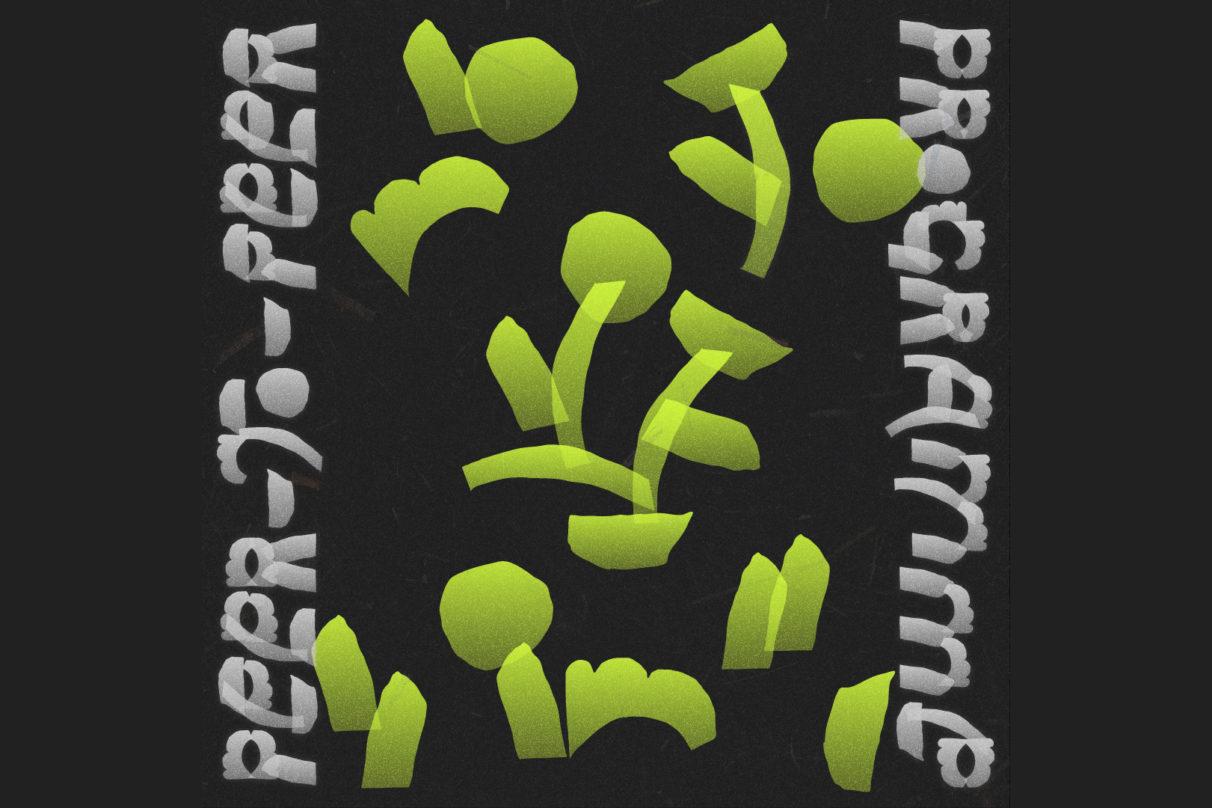 The eight peer-to-peer artists and who they met:
Inma Herrera — Magnus af Petersens + Mathias Kryger
Arlene Tucker — Mechu Rapela + Anne Szefer Karlsen
Ninni Korkalo — Kati Ilves + Joa Ljungberg
Joel Karppanen — Susanne Østby Sæther + Danaé Panchaud
Yassine Khaled — Linda Jensen and Arianna Gellini + Amal Alhaag
Anne Tompuri — Sibylle Omlin + Andra Silapētere
Anneli Holmstrom — Yasmijn Jarram + Evelyn Raudsepp
Elina Juopperi — Sibylle Omlin + Manon Braat
Thanks to all the participants for passing along their questions and feedback, and I sincerely hope we can continue sharing our ways of working and ways of going, supporting each other and asking questions!
Dahlia el Broul is Programme Officer at Frame Contemporary Art Finland. This blog is a platform for reflecting work, current issues and discussions in arts by Frame staff members and other contributors. This blog post was published in English and in Finnish.