Close Watch, a newly commissioned video installation by Pilvi Takala, premieres at the Pavilion of Finland at the 59th International Art Exhibition – La Biennale di Venezia. Commissioned and produced by Frame Contemporary Art Finland, the exhibition is curated by Christina Li.
The multi-channel installation is based on Takala's experience in the private security industry, where she worked covertly as a fully qualified security guard for Securitas. The piece is centred on workshops she developed in response to issues encountered on the job during her six-month employment at one of Finland's largest shopping malls.
Working undercover, staging social situations and infiltrating communities, Takala's artistic practice exposes often-unspoken rules and norms in society. Exploring security as both a concept and an industry, Close Watch considers how it defines our public space and the behaviour tolerated within it.
"Workplace culture defines the boundaries of acceptable behaviour'', Pilvi Takala explains. ''As a security guard, the role is learned almost entirely on the job, with norms and standards passed down from senior colleagues. In a high-stress environment, collegial support is essential, but what if your colleague is the aggressor? When is it necessary to break rank and how? I'm interested in how control is enforced by and within the private security industry, and how we ultimately govern each other's behaviour."
Takala's work attempts to unravel the thresholds separating our public and private spheres, underpinned by wider race, gender and class politics. Curator Christina Li adds, "As the global private security industry continues to grow exponentially, tasks usually handled by state law enforcement agencies are increasingly being outsourced to the private sector. In an underpaid, undervalued and underregulated industry, what does professional responsibility look like? What conditions enable or encourage the use of power, and to what extent?"
Displayed within site-specific exhibition architecture by Studio L A, the multi-channel video installation will be on show in Finland's Alvar Aalto Pavilion. The exhibition will be accompanied by a publication published by Mousse Publishing, and a website which will host further research and digital material.
"Pilvi Takala's unique working method, which combines an extensive research period, personal interventions and a final production, has been fascinating to witness", says Raija Koli, Director of Frame and commissioner of the exhibition. "We're thrilled to have had the opportunity to commission this comprehensive project and work together with Pilvi Takala and Christina Li, and to share it with the audience in the upcoming exhibition."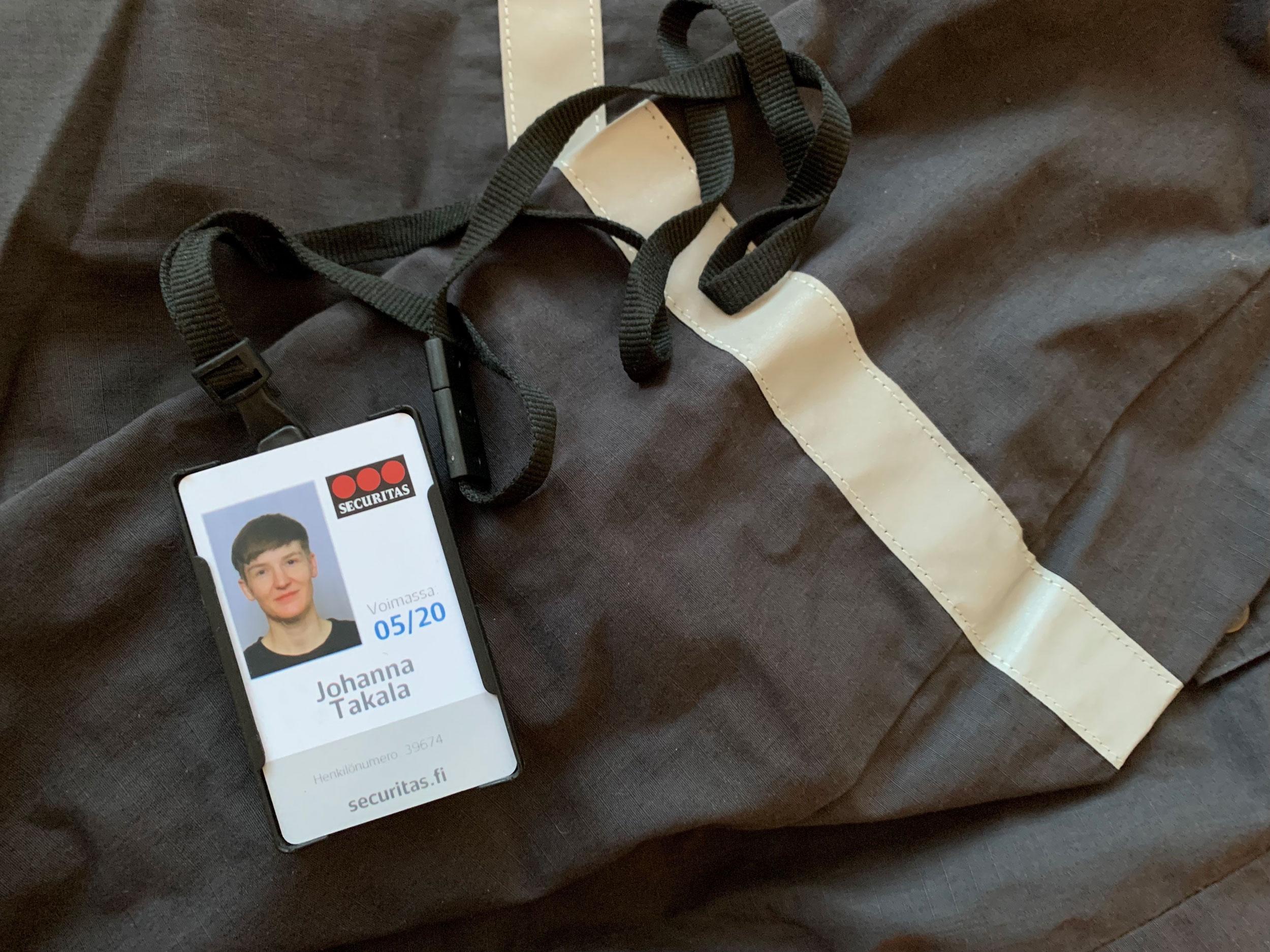 Pilvi Takala

Pilvi Takala divides her time between Berlin and Helsinki. Her video works are based on performative interventions in which she researches specific communities in order to process social structures and question the normative rules and truths of our behaviour in different contexts. Her works show that it is often possible to learn about the implicit rules of a social situation simply through its disruption.
Her work has been shown at Mediacity Biennale, Seoul (2021), Moscow Museum of Modern Art (2021), Künstlerhaus Bremen (2019), Kiasma Museum of Contemporary Art, Helsinki (2018), CCA Glasgow (2016), Manifesta 11, Zurich (2016), Centre Pompidou, Paris (2015), MoMA PS1, New York (2014), Palais de Tokyo, Paris (2013), New Museum, NYC (2012), Kunsthalle Basel (2011), Witte de With, Rotterdam (2010) and 9th Istanbul Biennial (2005). Takala won the Dutch Prix de Rome (2011) and the Emdash Award and Finnish State Prize for Visual Arts (2013).
Christina Li
Christina Li is a curator and writer working between Hong Kong and Amsterdam. She was Director at Spring Workshop, Hong Kong, between 2015 and 2017, where she curated projects such as A Collective Present (2017), Wu Tsang: Duilian (2016), and Wong Wai Yin: Without Trying (2016). Her most recent shows include Dismantling the Scaffold, Tai Kwun Contemporary, Hong Kong (2018), Palms, Palms, Palms, Z33, Hasselt (2020), and …pausing barely, barely pausing…, A Tale of A Tub, Rotterdam (2021).
As a writer, Christina has contributed to publications including Artforum, Art Review Asia, LEAP, Parkett, Spike, and Yishu Journal of Contemporary Art. She was the curator of Shirley Tse: Stakeholders, Hong Kong in Venice, Collateral Event of the 58th International Art Exhibition of La Biennale di Venezia (2019). Her forthcoming exhibitions include Xinyi Cheng's solo presentation Seen Through Others at Lafayette Anticipations, Paris in Spring, and the 2nd edition of Ghost – a triennial festival of moving image and performance in Bangkok – scheduled to take place in the fall of 2022.
Commissioner

The exhibition in the Pavilion of Finland is commissioned and produced by Frame Contemporary Art Finland. Frame, an advocate for Finnish contemporary art, supports international initiatives, facilitates professional partnerships, and encourages critical development of the field through grants, visitor programme and residencies, seminars and talks, exhibition collaborations and network platforms.
Supporters

Saastamoinen Foundation is the main partner for Close Watch.

The main supporter of Close Watch is the Ministry of Education and Culture in Finland. Other supporters include EMMA – Espoo Museum of Modern Art, AVEK The Promotion Centre for Audiovisual Culture, The Finnish Cultural Foundation and Embassy of Finland in Rome.

Further support was given by Helsinki Contemporary, Carlos/Ishikawa and Stigter van Doesburg, representing Pilvi Takala.

Pilvi Takala's work has been supported by the Arts Promotion Centre Finland.
Exhibition Details
Pavilion of Finland at the 59th International Art Exhibition – La Biennale di Venezia.

Address: Pavilion of Finland, Giardini di Castello 30122
Exhibition dates: 23 April – 27 November 2022
Press preview days: 20–21–22 April 2022

Opening times:
23 April – 25 September 2022: 11 am – 7 pm
27 September – 27 November 2022 10 am – 6 pm
Closed on Mondays (except April 25, May 30, June 27, July 25, August 15,
September 5, September 19, October 31, November 21)
For information and requests for interviews:
International press:
Milly Carter Hepplewhite and Yaz Ozkan at Pelham Communications
milly@pelhamcommunications.com or yaz@pelhamcommunications.com
+44 20 8969 3959
Finnish press:
Rosa Kuosmanen, Head of Communications at Frame
rosa.kuosmanen@frame-finland.fi
+358 50 465 3462